Could where you go to college come back to bite you when you graduate?
Loans firms may be discriminating against students attending Historically Black College and University and Hispanic Serving Institutions by increasing their fees and interest rates.
Does race play a factor in your student loans? It can if you're African American or Hispanic.
Some financial firms may be raising the price of interest rates for students who graduated from Historically Black Colleges and Universities (HBCU) and Hispanic Serving Institutions (HSI), according to "Educational Redlining," a recent study from the Student Borrower Protection Center (SBPC), a nonprofit organization that aims to end struggles with student debt. 
Former New York Attorney General and current NY Governor Andrew Cuomo first raised concerns over the so-called educational redlining in 2007, pointing out how loaners were factoring in where college students graduated from to determine fees and rates. 
To test this claim, a watchdog group from the SBPC applied for a loan on Upstart, an online lending platform. They posed as a 24-year-old man who lives in New York and makes $50,000 a year as a financial analyst.
Keeping every factor constant except the applicant's school, the group discovered that it costs $3,500 more in interest and fees if he went to Howard University, an HBCU, compared to New York University (NYU). 

The study also showed that it would cost at least $1,724 more for a five-year loan for a graduate from New Mexico State University, an HSI, compared to NYU. 
The study also uncovered that Wells Fargo, a San Francisco-based bank that offers student loans, sometimes charges community college students more for loans than it charges four-year college students.
Using the bank's online loan estimator, SBPC input data for a hypothetical community college borrower and a four-year student borrower, uncovering that Wells Fargo charges $1,134 more on a $10,000 loan for a community college student. 
In California, a little over 50% of community college students are either Hispanic or African American. 
Both Upstart and Wells Fargo have rejected these claims from the SBPC. 
Seth Frotman, SBPC Executive Director, however, still stands by the organization's report.
"Despite assurances by these lenders that their practices lift up consumers from marginalized communities, our analysis shows that educational redlining can further drive disparities and inequality," said Frotman in a press release.
A study from the United College Negro Fund found that HBCU students borrow at a rate of 80% compared to 55% for students who attend non-HBCU institutions. 
The study also stated that HBCU students borrow around $11,385 more, on average, compared to other students. 
HBCUs, however, typically cost less than other institutions.
For college students who graduated in 2012, a study from Student Loan Hero, a company helping borrowers manage their student debt, found that Hispanic and African American students from four-year public and private non-profit universities graduated with higher amounts of debt. 
SBPC urges financial services to publish data regarding these practices and their effects on individual borrowers in a press release statement. 
This, according to the SBPC, will empower lawmakers, regulators and the general public to increase oversight and to take immediate action on practices possibly violating fair lending laws. 
"It is time for law enforcement to act," said Frotman.
About the Contributors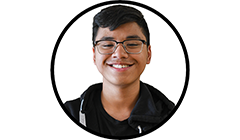 Mhar Tenorio, Online Editor-in-Chief
Mhar Tenorio is the Online Editor-in-Chief for the Mirror website. As a part of the journalism program since his freshman year, Mhar started as a writer for the Features and News departments. This is his third year in journalism. He has won a number of individual writing awards, including First Place in news writing at the CSUN Fall regional write-offs.
Besides writing, Mhar enjoys drawing and graphic design. His future plans include pursuing a degree and a career in the field of art.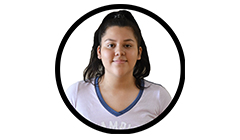 Stephanie Caceres, Staff Writer
Stephanie Caceres is a writer for the news section of The Mirror.She is currently 14 and a freshman at Van Nuys High School. She likes horror movies, writing, listening to music, watching Netflix and protecting the environment. She also loves dogs and being with her friends. She would like to become a pediatric nurse.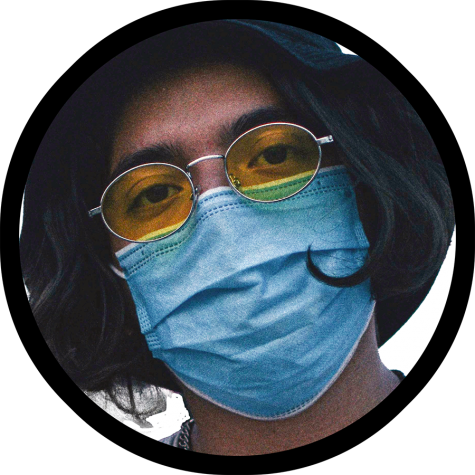 Ivan Delgado, Photo Editor
Ivan Delgado is a Senior Filmmaker, Photographer and Photo Editor for
The Mirror
. This is his third year in the program since he joined in the beginning of his sophomore year. His goal is to provide the best quality visuals for the newspaper and the website. He loves music, art and fashion. He looks forward to majoring in Filmmaking after he graduates.