Reaching new heights with "Map of the Soul: 7"
The Bangtan Boys, better known as BTS, are back, hitting the charts with a new album after taking a break for almost a year.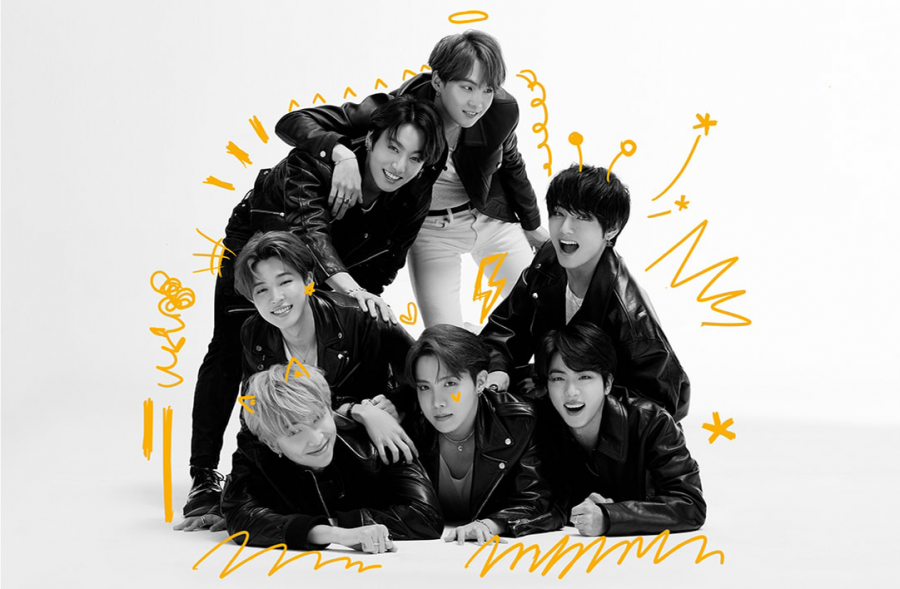 The Bangtan Boys, better known as BTS, are back, hitting the charts with a new album after taking a break for almost a year.
The K-Pop boy band dominated global charts with the release of their highly anticipated album, "Map of the Soul: 7" in February. The album consists of 20 songs with five featured songs that were previously released with their 2019 EP. 
The album reveals the members inner struggles and the impacts their fame has on their well-being. Although overwhelmed with conflict along their journey, BTS shares with their fans that it is necessary to move forward. 
The "7" that appears on the album's cover is the representation of the number of members and years that they have spent with each other since they debuted in 2013. Some diehard fans are convinced that the "7" in the album's name foreshadows an upcoming album titled "Map of The Soul: Ego" since "7" in Korean is pronounced as "ilgob" which also sounds like the word for "ego." 
Composed mostly of solo tracks, the album appealed to many fans. For senior Jermaine Nacion, who follows the band's work, it was a little bewildering to witness the abundance of seven solo tracks. "The album is definitely different from what I expected because I didn't think they'll have solos from each member like what they did with 'Wings' ," he said.
"My Time" is a solo track by the youngest member of the group, Jungkook. The song is Jungkook's way of telling us how he yearns to live those teenage years he's missed because he joined BTS. "It brought me and many others to tears," fan Ayisha Bushra said.
The highlight track "Black Swan" was inspired by American dancer and choreographer Martha Graham's quote "A dancer dies twice — once when they stop dancing — and this first death is the more painful." The song poetically expresses the struggles that an artist goes through, particularly how art is life and how difficult it is to bid art farewell.
Along with the compelling songwriting, the album is filled with deep messages. "The lyrics are just so real and beautifully written, and you can easily tell that a lot of thought was put into each verse," Bushra said. "They talk about how they struggle as artists, but they're constantly motivated to push through and not let the hateful criticism of people overtake them because their ARMY are here for them."
Fans have been  moved by the group's humbleness and authenticity, despite their growing fame.
Their album creates an intimate connection with ARMY by encapsulating the band's growth over the past seven years. The song "We Are Bulletproof: the Eternal" demonstrates how far they've come. "It's about how they were made fun of before they got big when their fans came along," said Kate Martinez, who thinks the song really hits home. "The entire song is just a poetic question about what makes us so special, and about how we as ARMY changed BTS's lives." 
BTS rose to prominence by changing the face of K-Pop itself, as well as the standards for boy bands. In 2018, BTS became the first South Korean boy band to debut an album at number one on the U.S. Billboard 200 chart, with "Love Yourself: Tear." They also made YouTube history in 2019 as the biggest debut for a music video with their song "Boy with Luv," featuring singer-songwriter Halsey. 
With 46.5 million views in the first 24 hours, the video for "ON" is the fifth biggest YouTube debut ever. The song appears twice on the album — once with the group itself and the other being a collaboration remix with Sia, an Australian singer-songwriter. The music video references popular movies, including Lion King, Bird Box, The Maze Runner and The Chronicles of Narnia to visually portray their emotions and struggles. 
The album itself had 4.02 million pre-orders and over 2.2 million streams on Spotify within 24 hours of its release. Jimin's solo track, "Filter" which highlights both prejudice and Jimin's wish to present himself to the world in many different ways, set the record as the "Biggest 24 Hour Debut" by a Korean solo on Spotify.
The group's hard work has increasingly gained them worldwide recognition with each new release. In the U.S., the band counts more and more fans, adding to the growing millions worldwide.
About the Writers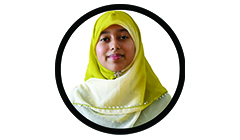 Kazi Maisha Rahman, Staff Writer
Kazi Maisha Rahman is an entertainment writer for "The Mirror". Although she intended to go into the diverse universe of art, her father, Kazi Mesbaur Rahman, a retired freelance journalist in Bangladesh, had provoked certain thoughts about joining journalism. She loves thrillers, especially ones that capture her imagination about extraterrestrial life and beyond. One on her list of favourites is "It." Her fascination with mystery novels has inspired her to write. Her favourite is "Nancy Drew" by
Edward Stratemeyer
. She enjoys watching Netflix and playing games, such as "Ib", a horror game.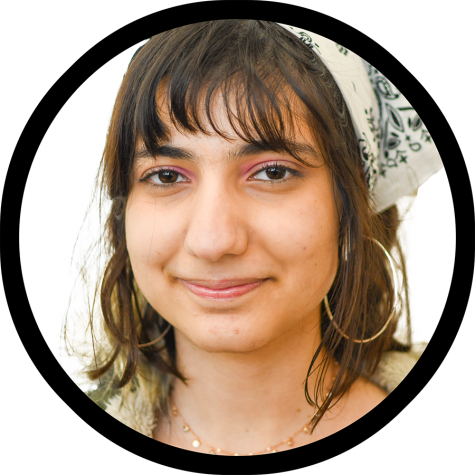 Anzhela Harutyunyan, Staff Writer
Anzhela Harutyunyan is an Entertainment Staff Writer for
The Mirror
. She is currently a senior in her second year of program. Outside of journalism, she enjoys designing clothes and playing video games. A character that inspires her is Goro Akechi from Persona 5. She has an interest in digital art, high fashion and gardening. She is currently involved in the Self-Empowerment Group and volunteering at Valley Prespeterian Hospital. She looks forward to graduating high school and plans on majoring in fashion design in college.