Purell: Making false claims?
Purell's makers, Gojo Industries, put under fire by the Food Drug Administration for making false claims on hand sanitizer products.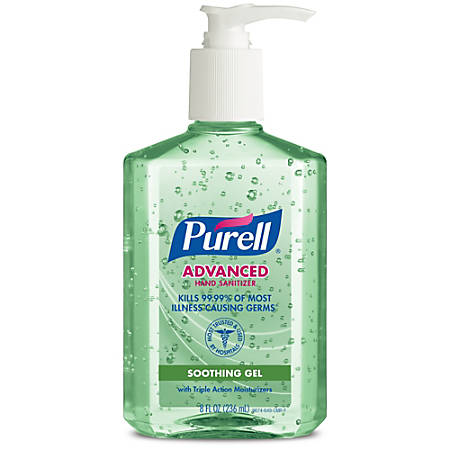 Marketed as the hand sanitizer that "kills more than 99.99% of most common germs that may cause illness," the maker of Purell hand sanitizers have been given a warning by the Food and Drug Administration (FDA) to stop making unproven claims of being able to prevent Ebola, MRSA or the flu.
In a warning letter sent last month, the FDA told Purell's makers, Gojo Industries, that its claims that their hand sanitizers could reduce the potential for infection or prevent illnesses violated the Federal Food, Drug and Cosmetic Act.
Within the "Frequently Asked Questions" section of the Gojo website, statements suggest that Purell hand sanitizers may be effective against contracting viruses, ranging from Ebola to the flu. 
The FDA said that it was "unaware of any adequately regulated studies demonstrating that killing or decreasing the number of bacteria or viruses on the skin by a certain degree produced a corresponding reduction in infection or disease caused by such bacteria or virus."
The agency's letter outlined further claims from the company's websites and social media accounts that it had issues with, such as the statement that said "Purell products are proven to reduce absenteeism," the practice of regularly staying away from an obligation without good reason.
The FDA has given Gojo Industries two options: stop making false claims or file to designate Purell as a drug. Until then, the agency said that Purell will be reclassified as an unapproved drug, rather than an over-the-counter product, which means the company must correct the violations or face legal action.