Everything You Need to Know About the CA Primary
Learn where you can vote and who's running to secure the Democratic nomination for the 2020 Presidential Election later this year.
California is holding its primary election for the 2020 Presidential Election up until Tuesday, March 2. The state would be one of the states participating on "Super Tuesday," a day where 13 states simultaneously hold primary elections. 
For the Democrats, the winner of the primary would receive 415 delegates, helping them achieve the 1,991 required number of delegates to secure the nomination for the Democratic Party.  
Polling stations near campus can be found on the following places:
Van Nuys Elementary School

East Valley Center – LA Animal Shelter

Bassett Street Elementary School

LA Valley College
For an online locator of all polling places near you, visit this website. 
Meet the leading candidates running to be the Democratic nominee for the 2020 Election later this November: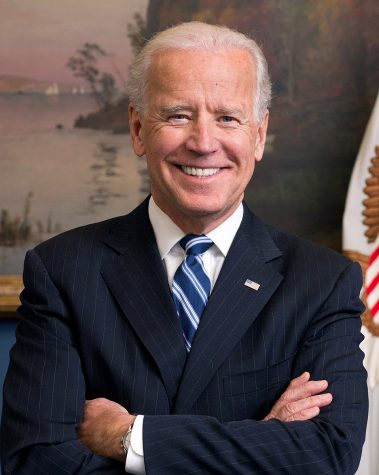 Joseph R. Biden Jr.
, 77
"Our future cannot depend on the government alone. The ultimate solutions lie in the attitudes and the actions of the American people."
Former vice president; former senator from Delaware

Has ran for president twice before in 1988 and 2008.

Firmly believes in the value of bipartisanship.

SIGNATURE ISSUES: Strengthening economic protections for working-class; reduce healthcare costs and give Americans more choice by protecting and building on Obamacare.
"I support him because he's moderate on the issues. He wants to build on healthcare and add a public option that brings down prices for everyone but still preserves union private healthcare. He's a respectable person and has the most experience actually doing what every other candidate talks about." – senior Anthony Olivera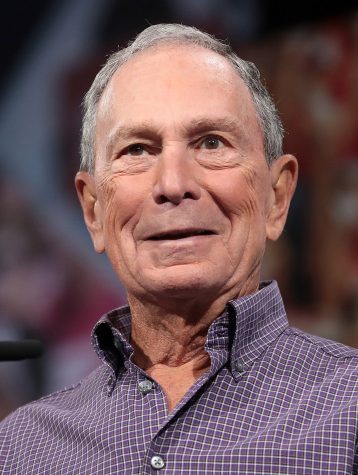 Michael R. Bloomberg
, 78
"Defeating Donald Trump — and rebuilding America — is the most urgent and important fight of our lives. And I'm going all in. I offer myself as a doer and a problem solver — not a talker. And someone who is ready to take on the tough fights — and win."
Billionaire media executive; former mayor of New York CitY

Joining the race in November, he has spent roughly $410 million on television ads.

Recently reversed his longstanding support of "stop-and-frisk" policing strategy that led to the disproportionate stopping of black and Latino people across New York City

SIGNATURE ISSUES: Focus on gun-control calling for stronger background checks and permit requirements; move U.S. toward a 100 percent clean energy economy through Beyond Carbon
"The thing is, he's always been switching parties. He was a Democrat, switched to become a Republican in the 90s, then an independent, and then only became a Democrat in 2018. He constantly switches ideology and I can't trust him to be consistent." – Senior Myanno Miller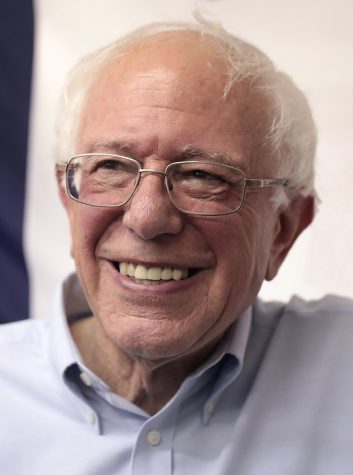 Bernie Sanders
, 78
"The only way we will win this election and create a government and economy that work for all is with a grassroots movement — the likes of which has never been seen in American history."
Senator from Vermont; former congressman

A self-described democratic socialist.

The runner-up in the 2016 Democratic primary.

SIGNATURE ISSUES: Plans to establish "Medicare for all", a $15 minimum wage and tuition-free college; reduce the influence of billionaires
"I support Bernie Sanders because I believe he can make radical changes to our country such as Medicare and higher taxes on the elite. Medical insurance is common and works well in other countries, so it only makes sense that America should have a national medical insurance program." – Junior Tristan Timpers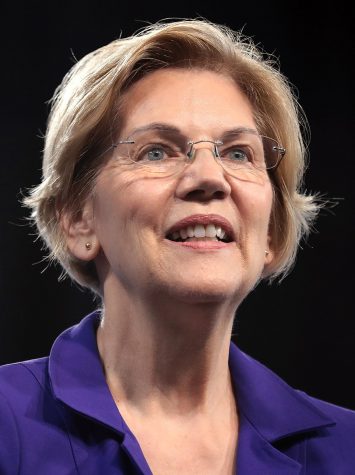 Elizabeth Warren
, 70
"I hear all this, you know, 'Well, this is class warfare, this is whatever.' No. There is nobody in this country who got rich on his own – nobody."
Senator from Massachusetts; former Harvard professor

Believes in need for "big, structural change."

Has released a long list of policy plans including creating a wealth tax, canceling student loan debt for most borrowers and breaking up big technology companies which have the potential to reshape the economy.

SIGNATURE ISSUES: Goal of tilting power toward working middle class and away from big corporations and the wealthy.
"She offers a vision for the America I want to live in. I'm honestly thinking about going to college in Europe or Canada because of how ridiculously expensive it is to live here and go to college. The U.S. as it is doesn't care about our futures and we have a system that is literally working people to exhaustion and near death and then throwing them out onto the streets to fend for themselves. America as it is is not a functioning nation but the vision Warren has for America could make it so. – Junior Lou Pendergrass