Two Students Declared Finalists for National Merit Scholarship
Seniors Phillip Hyon and Nathan Oh advanced from semi-finalists to finalists in the National Merit Scholarship Program.
Seniors Nathan Oh and Phillip Hyon advanced as finalists in the National Merit Scholarship program last week. 
The National Merit Scholarship program aims to reward high-achieving high school students through scholarships. 
To be a National Merit Scholar, students must take the Preliminary SAT/NMSQT test their junior year. Out of about the 1.6 million juniors who take the test, students who score in the top 1% in the nation are named semifinalists. Semifinalists then fulfill requirements to advance as finalists.
Oh and Hyon are part of over 15,000 students who qualified as finalists. About half of the finalists will be named National Merit Scholars later this year. 
"I feel like my success proved that the SAT system is fair, because I didn't take any SAT classes, just worked hard from elementary to high school," Hyon said. 
"I'm just really glad that both of us were able to make it ," Oh said.
About the Writers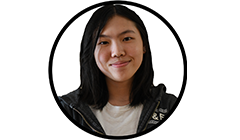 Kayla Lee, Editor in Chief
Kayla Lee is one of the Editor in Chiefs for the The Mirror. In addition to being in journalism, she participates in Science Olympiad and TASSEL. As a senior at Van Nuys, she plans to go to a four-year university and pursue a career in law. She enjoys learning new languages, snapping photos, and dancing.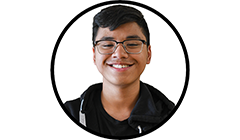 Mhar Tenorio, Online Editor-in-Chief
Mhar Tenorio is the Online Editor-in-Chief for the Mirror website. As a part of the journalism program since his freshman year, Mhar started as a writer for the Features and News departments. This is his third year in journalism. He has won a number of individual writing awards, including First Place in news writing at the CSUN Fall regional write-offs.
Besides writing, Mhar enjoys drawing and graphic design. His future plans include pursuing a degree and a career in the field of art.