WASC To Visit Campus
The Western Association of Schools and Colleges will visit the school to validate its credits and diplomas.

The Western Association of Schools and Colleges (WASC) will be visiting the school on Monday, March 2 to accredit its diplomas and ensure that it has made the changes recommended from the previous visit to improve student education.
Students should be able to reference the Expected Schoolwide Learner Outcomes (ESLRs) which are abbreviated as the Wolf Pact and the school motto, both of which are posted in classrooms.
The WASC visiting committee will evaluate whether the school demonstrates that its credits and diplomas meet standards through its curriculum, programs and student involvement.
WASC accredits K-12 schools and private and public universities.
The purpose of accreditation is for student diplomas to be legitimate when presented to colleges or companies.
About the Writer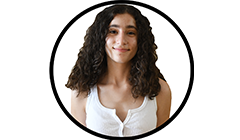 Ani Tutunjyan, News Editor
Ani Tutunjyan is a sophomore and the News Editor for The Mirror and vnhsmirror.com. She covers current events occurring on campus and globally. Ani returns to the program for her second consecutive year. Outside of journalism, she is involved in Speech and Debate and dance. Ani intends to pursue a career in law.