Domination of the Girls Basketball Team
The girls basketball team has been performing at a high level.
By Andre Rodas, Print Editor-in-Chief
Published January 16, 2020
The girls basketball team has been on a roll lately.
They are currently on a five game winning streak and won a nail biter against San Fernando High School last night, 37-32. The score kept on going back and forth. San Fernando almost caught up in the fourth quarter but the girls were able to hold on their lead and win their first game of the semester.
On top of that the girls dominated in the Panorama Tournament and took home first place. The tournament took place last Friday and Saturday and they finished with a 4-0 record. The first day of the tournament they faced off against Stern High School and absolutely dominated with a 51-14 win. After their game against Stern they faced off against Panorama and won by 24 points, 46-22. On Saturday they faced off against Reseda and won 52-31. To win it all they faced off against Stern once again in a blow out game. The girls won by 64 points, 83-19.
The girls hope to continue riding the hot hand this season as they will face off against Kennedy High School this upcoming Friday in a away game. They hope to make the playoffs and win it all this year.
About the Contributor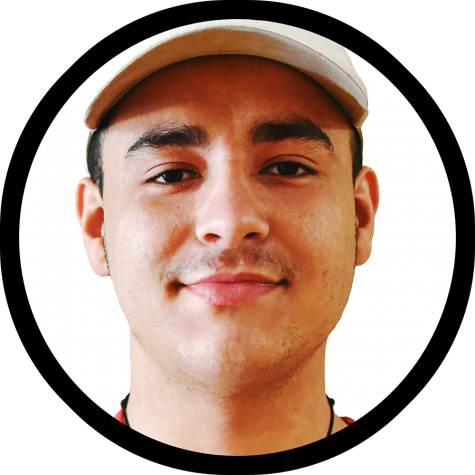 Andre Rodas, Print Editor-in-Chief
Andre Rodas is the Print Editor-in-Chief for The Mirror. Joining the program since his sophomore year of high school, Andre started as a staff writer for the Sports department. Now in his senior year, he is one of two people in charge of the print publication. Besides writing, Andre enjoys drawing, traveling, reading and music.