Actors in Action Hold Auditions for Spring Musical "Pippin"
Auditions for the upcoming Musical Pippin took place on Saturday, Dec. 7, 2019.
Brandon Large is cast as the leading player with Enrique Berganza playing the titular character, Pippin.
Kevin Alvarez plays Charles. Edward Malcom is Lewis. Natalie Chavez is playing Fastrada, Perla Barajas as Berthe. Catherine is played by Zoe Stone and Dante Damiano as Theo. 
Additional cast are Alexa Abrego, Morgan Agee, Ava Azarmi, Ava Bouhadana, Magnolia Fiore, Breeana Gerdes, Nathan Harkless, Josie Hull, Zyde Javier, Jane Luitweiler, Kaitlyn Marrelli, Tsing Miller, Edgar Muñoz, Madlen Narzaryan, L Perez, Devorah Porter, Angela Proca, Adam Ruckman, Jake Ruckman, Emma Salehi, Isabella Thomas, Dakota Threats, Anais Unanyan, Siena Viviano and Isabella Vodos.
About the Writers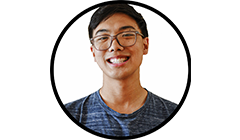 Plapol Rattapitak, Photographer
Plapol is a Photographer and Assistant Photo editor. For him, photography has been fun and there is a lot of learning curves that he had to go through. He says "photography is basically an art form" every time people asks him what is Photography for him. He also likes traveling and loves arcades.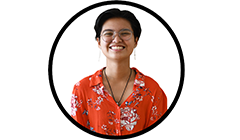 Beverly Regino, Staff Writer
Beverly Regino is an Entertainment Writer. She joined journalism as the first elective of her high school experience. While she didn't initially sign up for the elective, fate led her to the class and she decided to give it a chance since she always liked to write. So far, it's been an experience, and a good one at that. She believes any one can learn a talent such as singing or drawing, as long as they put in the time, care, and determination. Self-taught in art for eight years, she enjoys both digital and traditional art as well as trying new types of art. She loves playing bass guitar and double bass, writing, playing lots of video games, and listening to K-Pop.