LAUSD's fight against Juul
LAUSD has filed a class-action lawsuit against e-cigarette industry leader Juul, saying students' health is at risk.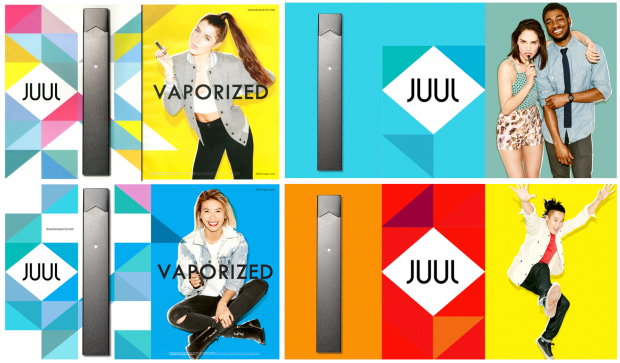 By Ani Tutunjyan, Print Editor-in-Chief
Published December 4, 2019
LAUSD has filed a class-action lawsuit against San Francisco-based e-cigarette manufacturer, Juul Labs, on behalf of school districts throughout the state, claiming that the company has put the health and safety of its more than 600,000 students at risk.
The suit seeks unspecified compensation to the school district for financial and educational harms. It also requests the court to allow LAUSD's suit to be used by school systems across the state to receive compensation from Juul.
"We are taking this step to hold Juul accountable for the role it has played in creating an epidemic that affects the health of our students, disrupts student learning and is taking money away from our core mission—educating students," LA Unified Superintendent Austin Beutner said in a statement. "The use of these devices has led to violence on our campuses. We have had to divert dollars away from classroom instruction and instead spend it on counseling and programs to help inform students of the dangers of vaping."
Attempts to contact a Juul representative were not successful, but the company has said it will suspend the sale of some of its popular flavors which are mango, creme, fruit and cucumber pods in the U.S., while also suspending U.S. advertising. Juul has already stopped the sale of mint pods.
A recent University of Southern California study of Los Angeles high school students found that those who vape flavored e-cigarettes are more likely to maintain their nicotine habit in the long term, and tend to take more puffs each time they use the device.
"The class action lawsuit against Juul is a necessary first step in holding the e-cigarette manufacturer accountable for its role in the vaping epidemic, ensuring those responsible for its creation will pay the price to repair the harm being done to Los Angeles Unified students, schools and the communities they serve," said LAUSD Spokesperson.
As of October 2019, the FDA, the Federal Trade Commission, multiple state attorneys general and the U.S. House of Representatives Committee on Oversight and Reform have all began investigations into Juul's role in the youth "vaping epidemic" and whether Juul's marketing purposefully targets youth.
The suit claimed that Juul hired social media "influencers" to attract the youth into its products. 
"Juul now insists it never marketed to young people. This assertion is patently false," the suit stated. "Juul has compelled a generation of youth, who were never cigarette smokers,into nicotine addiction and put them at risk for severe lung injury and/or other health harms resulting from aerosol inhalation."
In the court filing, LAUSD said that there were approximately 435 vaping incidents reported in the 2018-19 academic year. These numbers are an extreme undercount of the total vaping and e-cigarette use incidences on campus, according to the suit, as they only reflect critical incidents reported to principals. 
Vaping has also made it difficult for students to use bathrooms — often referred to as the "Juul room" — due to the popularity of the setting for e-cigarette use, the lawsuit states. Vaping has also proliferated attendance problems for many students, which has negatively affected student learning and reduced District state funding. 
"The money we are spending to deal with the trauma vaping is bringing into our schools is money not spent on instruction," added Beutner. 
"The money we are spending to deal with the trauma vaping is bringing into our schools is money not spent on instruction," added Beutner.
The district's suit comes amid an outbreak of vaping-related illnesses nationwide. As of November 5, 2,051 cases have been reported by the Centers for Disease Control and Prevention of vaping-associated lung injury, with 39 deaths related to vaping confirmed in 24 states and the District of Columbia.
Although the e-cigarette manufacturers have advertised their products as a healthier alternative for adult smokers already hooked to nicotine, experts say vaping has played the opposite role for young people who have never smoked by establishing a nicotine addiction that will ultimately lead to cigarette use.
LAUSD is the latest school system to file suit against Juul Labs, following the footsteps of districts in St. Charles, Missouri; Long Island, New York; Olathe, Kansas; and La Conner, Washington.
To help students recover from the "epidemic," LAUSD will be working with the Los Angeles County Department of Public Health and Mental Health to create wellness centers for students, in addition to exploring programs for middle school students around substance abuse prevention, which will include vaping.
"Later this school year, Los Angeles Unified will be partnering with the Los Angeles County Department of Public Health and Mental Health on "Student Well-Being Centers" at 29 high schools across the District, where health educators and mental health counselors will provide students with personalized support around vaping and other health issues," said LAUSD Spokesperson.
About the Writer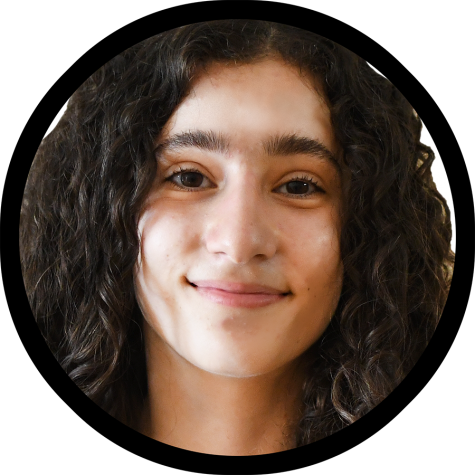 Ani Tutunjyan, Print Editor-in-Chief
Ani Tutunjyan is a Print Editor-in-Chief for
The Mirror
. She joined the program in her freshman year as a Current Events writer and served as editor the following year. Now she is in her third year of publication as a junior. Ani's articles cover on-campus and global events with an emphasis on education and culture and identity. She has won a number of individual writing awards for News writing. Outside of journalism, she is involved in TASSEL Cambodia and Model United Nations. Her interests include traveling and Greek philosophy. Ani intends to pursue a career in law.