#MeToo Redemption Not Possible
You lost your job, friends and have spoiled your image after being exposed for sexual misconduct. You regret your actions and have released a public apology expressing your remorse as well as promising that it would never happen again. 
But that still isn't enough to redeem yourself and the reality is that you may never bounce back from something like this. 
Coined in 2006 by Tarana Burke, the phrase "Me Too" and #MeToo was most commonly seen on social media for the purpose of raising awareness of sexual abuse and violence. 
Do you think redemption from a sexual misconduct accusation is possible?
Sorry, there was an error loading this poll.
Over a decade later and the phrase holds power through the #MeToo movement, giving people a platform to come forward and expose those who sexually violated them, in hopes of preventing similar incidents from taking place.
However, the accused and even the proven perpetrators of harassment have also come forward with an intent to redeem themselves. 
Over five women came forward to expose television commentator Mark Halperin for pervasive sexual behavior, causing him to lose his job as well as commentary deals. 
A year-and-a-half after after being outed as a sexual harasser and with the help of celebrity supporters, Halperin has made several public apologies hoping to be forgiven through redemption. Radio show host Michael Smerconish, believing that redemption is possible, even invited Halperin on Sirius XM radio to speak his truth and voice his remorse. 
But those who think redemption is impossible are rightfully outraged, especially Halperin's victims. Burke herself has expressed that the main focus of Me Too should always be the support of survivors rather than the possible comeback of perpetrators. 
Me Too gives victims a platform to tell their stories, which is never an easy thing to do. But by shifting the focus from the victims and their stories to the perpetrators and their apologies, this platform is taken away. 
Victim's motives are questioned once they come forward, making it even more difficult to open up about their stories. Many feel they won't be taken seriously. 
Using the movement to focus on perpetrators makes it difficult for victims to talk about their experience, especially if the attention is centered around redeeming those who are the victimizers. 
If perpetrators want to apologize for their wrongs they should do so, but they should also keep in mind that forgiveness isn't mandatory. 
The first step toward absolution is acknowledging wrongs. Just don't expect that the slate can be wiped clean.
Leave a Comment
Your donation will support the student journalists of Van Nuys Senior High School. Your contribution will allow us to purchase equipment and cover our annual website hosting costs.
About the Contributors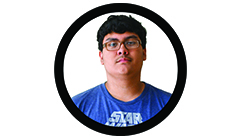 Ruben Cocilion, Staff Writer
Ruben Cocilion is a senior at Van Nuys High School. For the first time since starting at VNHS, he has joined The Mirror as a writer for the opinions section. After he graduates, he plans to immediately enter the workforce. He then plans to attend a community college. What he intends to study is yet to be decided.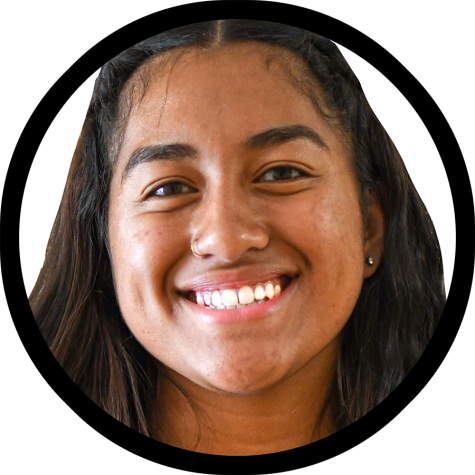 Gwen Langi, Pro & Con Editor
Gwen Langi is the Pro & Con Editor for
The Mirror
. Currently a senior, she has been a part of the journalism program since her freshman year. She won her first award at the 2020 Los Angeles Regional Write-Off Competition at CSUN, placing third for Opinion writing. Outside of journalism, Gwen enjoys traveling and reading. In the future, she plans to pursue a career in the medical field but would also like to start a blog covering stories about Polynesian youth.