Students celebrate Día de los Muertos with the Homecoming dance
With over 950 tickets sold, this year's Homecoming became the biggest school event ever.
Over 950 students attended this year's Homecoming at the quad on Saturday, Nov. 2. 
The theme of this year's Homecoming was Dia de los Muertos, or Mexican Day of the Dead, which falls on the same day. 
To commemorate the theme, the Associated Student Body set up cookie-cutting booths. The quad was decorated with skulls, lights and papel picados, a paper cut with elaborate designs common in Mexican art. 
AP Spanish Language students decorated altars, dedicating the day to dead prominent figures such as Michael Jackson.
Tacos, burritos and quesadillas were served by El Taco Llama. Churros and hot chocolate were also served in the Cafeteria. 
This year sold the highest amount of tickets for Homecoming or any school event, despite the controversy surrounding the theme. 
When the theme was first announced, about 200 students signed a petition expressing their disapproval with the theme. They argued that a dance is not an appropriate way to celebrate a sacred day. 
Nevertheless, ASB advisor Mr. Jacob Ferrin remains proud of the outcome.
"Originally, we planned for 600 but we pushed a thousand kids at this event," said Mr. Ferrin
"I think we saw all the effort the students put into this and I think people were happy with the result." he ended. 
About the Contributors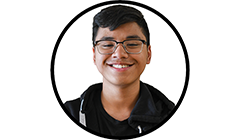 Mhar Tenorio, Online Editor-in-Chief
Mhar Tenorio is the Online Editor-in-Chief for the Mirror website. As a part of the journalism program since his freshman year, Mhar started as a writer for the Features and News departments. This is his third year in journalism. He has won a number of individual writing awards, including First Place in news writing at the CSUN Fall regional write-offs.
Besides writing, Mhar enjoys drawing and graphic design. His future plans include pursuing a degree and a career in the field of art.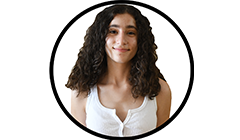 Ani Tutunjyan, News Editor
Ani Tutunjyan is a sophomore and the News Editor for The Mirror and vnhsmirror.com. She covers current events occurring on campus and globally. Ani returns to the program for her second consecutive year. Outside of journalism, she is involved in Speech and Debate and dance. Ani intends to pursue a career in law.