La Flame drops "Highest In The Room"
After months of teasing "Highest In The Room", Houston rapper Travis Scott has finally dropped it.
It had been over a year since Houston native rapper Travis Scott had dropped a song. After a hot 2018 with the massive success of his Grammy nominated album "ASTROWORLD" , fans were excited to see what Scott would do next.
He appeared on a few songs as a featured guest ("Antisocial" with Ed Sheeran and "The London" with Young Thug and J.Cole) but had not dropped anything independently. 
Earlier in the springtime his partner and model Kylie Jenner posted on social media revealing an unreleased song from the rapper. Fans went crazy for it , the post itself gained over 3,000,000 likes and almost 16,000,000 views with fans commenting and begging for the song to drop.
Scott teased the song a few times but seemed to be in no rush to officially drop it. There was even speculation that fellow artists Lil Baby and NAV would make a guest appearance.
The Houston rapper (nicknamed La Flame) kept fans waiting for nearly 7 months until he finally announced a date, Oct. 4. The song hit all streaming platforms and fans were incredibly happy.
Although the song has been out for less than a day, Scott's fans have been praising its release. The rapper also released a mysterious music video along with the song.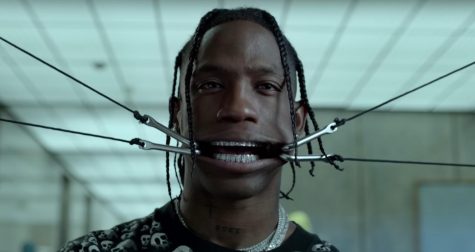 "Highest In The Room"  is psychedelic and calming, it isn't as loud as some of his past hits but it is still an enjoyable listening experience.