Klay Thompson Advised To Sit Out For 2 years
Klay Thompson might sit out for two NBA seasons so his ACL can be properly healed.
By Arsh Dole, Staff Writer
Published October 2, 2019
In game 6 of the 2019 NBA Finals Klay Thompson went down in the 3rd quarter with a torn left ACL, Thompson limped off the court after making two free throws. At first, Thompson was told that he would be out for 9-12 months, which is the usual amount of time it takes to heal a torn ACL, so he would be back by midseason of the 2019-2020 NBA season. 
But Dr. Tim Hewett thinks Thompson should stay out until June 2021, nearly two years. Dr. Hewwett has studied the knee for the most part of his career, so he knows what is best for the 6'7 shooting guard. The question is, will Thompson really take 2 years off?
The Warriors have lost the following players over the offseason Kevin Durant, Andre Iguodala, DeMarcus Cousins, and Shaun Livingston, so can't the Warriors really afford for Thompson to sit out 2 whole years.    
With D'Angelo Russel coming into the Warriors roster, Thompson may be able to sit out the next 2 years in peace. Russel can play shooting guard with superstar Stephen Curry as point guard. But with no known chemistry yet between the Warriors and Russel, they will definitely suffer without the sharpshooter.   
Klay Thompson had this to say to the media about his injuries. "No, I'm going to do what the team says, I've done my due diligence on rehabs and ACL injuries, and the last thing you want to do is rush back…" 
About the Writer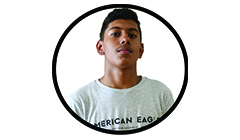 Arsh Dole, Staff Writer
Arsh Dole is a sports writer for the award-winning paper The Mirror at Van Nuys High School. Arsh joined the program in his freshman year of high school. Arsh mainly writes for the sports section. Besides writing for Van Nuys, Arsh enjoys playing basketball and playing volleyball. Arsh is on the Frosh Basketball team and on the JV Volleyball team. Arsh follows mainly basketball since that is his favorite sport as he follows teams like The Los Angeles Lakers and The LA Clippers. But he is also a fan of Kobe Byrant, Steph Curry, Kevin Durant, and LeBron James.