The Beard vs. The Greek Freak
James Harden and Giannis Antetokounmpo have separated themselves from everyone else in the NBA. They are the top candidates for this years NBA MVP award.
By Andre Rodas, Print Editor-in-Chief
Published April 2, 2019
This year James Harden of the Houston Rockets seems to be ready to take yet another MVP award for his trophy collection, but even with the way he has played this season it is not guaranteed. Giannis Antetokounmpo has led his team, the Milwaukee Bucks, to not only the best record in the East, but in the whole NBA.
The Bucks are now 57-19 thanks to Antetokounmpo's 27.4 ppg, 12.5 rpg, 6.0 apg, 1.3 spg, and 1.5 bpg while shooting 58.0 percent from the field. While Antetokounmpo and the Bucks are having a great season, Antetokounmpo's ankle injury may hold him back from the MVP award.
With or without the injury, I still believe Harden deserves this years NBA MVP award.
Harden's stats consist of 36.4 ppg, 7.5 apg, 6.5 rpg and 2.1 spg while shooting 44.3% from the field and 36.4 percent from the 3-point line. With 32 straight games of scoring 30 or more points this season, the Rockets are 49-28—fourth in the Western Conference and first in the Southwest Division.
When it comes down to the NBA MVP award this season there is no question that the battle for it is between "The Beard" James Harden and "The Greek Freak" Giannis Antetokounmpo. Who will take it home?
About the Contributor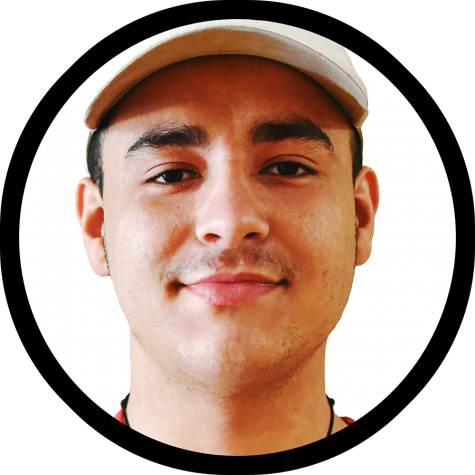 Andre Rodas, Print Editor-in-Chief
Andre Rodas is the Print Editor-in-Chief for The Mirror. Joining the program since his sophomore year of high school, Andre started as a staff writer for the Sports department. Now in his senior year, he is one of two people in charge of the print publication. Besides writing, Andre enjoys drawing, traveling, reading and music.