SNAPSHOTS: ASB Spring Blood Drive
"Squeeze this. Now you're going to feel a little stick. Okay, let go."
About the Writer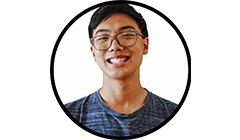 Plapol Rattapitak, Photographer
Plapol is a Photographer and Assistant Photo editor. For him, photography has been fun and there is a lot of learning curves that he had to go through. He says "photography is basically an art form" every time people asks him what is Photography for him. He also likes traveling and loves arcades.