Dloading is Complete
D'Angelo Russell has truly blossomed. He may help his team ice out the Lakers in an intense revenge game.
In 2017 the Los Angeles Lakers traded away point guard D'Angelo Russell to the Brooklyn Nets in exchange for Brook Lopez and the 27th first round pick.
After only two seasons with the Lakers, they were ready to move on from "Dloading" and made space for the most famous basketball prospect since LeBron James, Lonzo Ball.
But after "Dloading" D'Angelo's performance March 19—44 points, 27 in the 4th, 12 assists, 4 rebounds, and 4 steals to go along with six made 3-pointers—and the way he has been playing this season, it seems as if he's ready to take himself to another level and make the Lakers regret their trade.
The improvement from D'Angelo's time as a Laker and now as a part of the Brooklyn Nets is grand. As a Laker, Russell averaged 14.3 ppg, 4.0 apg, and had 4 30+ point games as well with 0 All-Star selections. As a player for the Nets, he has averaged 18.6 ppg, 6.2 apg, has had 16+ point games and made the All-Star team.
Playing for a team as big and iconic as the Lakers means there will be a lot of pressure. The franchise and its fans expect a higher-level prospect to be great right off the bat, so the development of the player will be rushed.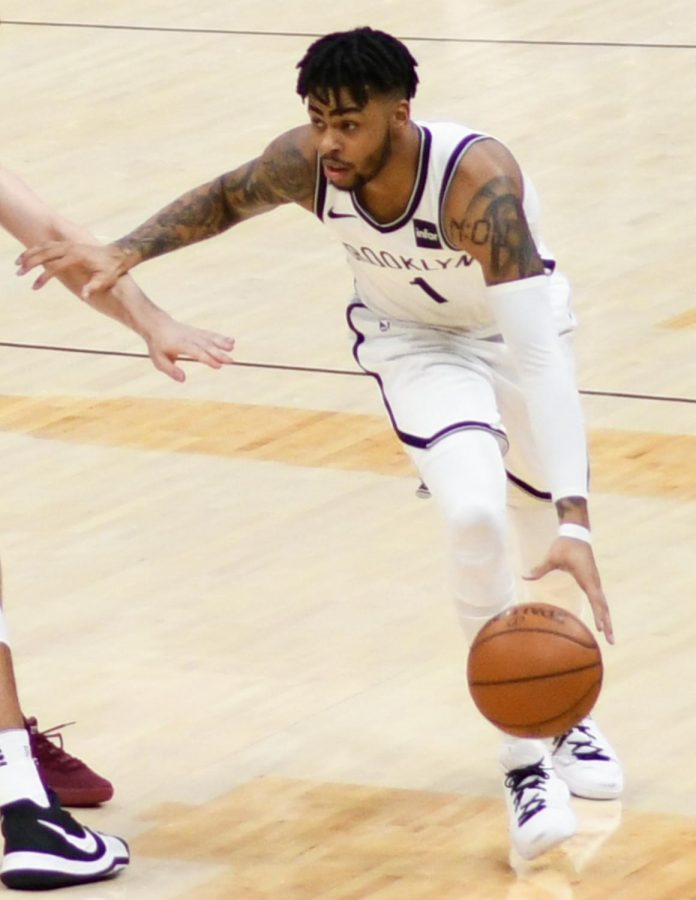 In his first year with the Lakers, it was Kobe's farewell tour. Making Russell a better player was not the Laker's priority, instead it was giving Kobe the ball and letting him do what he wanted.
Russell always showed his potential, but it wasn't until he was traded to the Nets that he truly blossomed.
Magic Johnson and the Lakers didn't think that Russell had the leadership skills to be the future of the Lakers organization, but boy were they wrong.
Tonight the Los Angeles Lakers and the Brooklyn Nets will go head-to-head in an intense matchup. Fans are expecting a big game from Russell, and if the Nets are able to put it away, the Los Angeles Lakers will officially be eliminated from the playoffs.
The Lakers hope that they're freshly-blossomed ex-player doesn't put them away.