Gobbling Up The Industry
Could Disney Be Gobbling Its Way Towards a Monopoly?
Movies. TV shows. Music. Video games. Toys. Books. And Disneyland.
What more can the happiest entertainment corporation on Earth want?
Disney already owns several different companies: ABC, ESPN, Marvel Studios, Lucasfilm, Pixar, and National Geographic Channel.
The list goes on and on.
As the world's largest media company, Disney earns billions of dollars from merchandise, cinema and theme parks every year.
Yet the company is still hungry for more money and power as they continue to eliminate their competition in the entertainment industry.
Just like Amazon dominates online merchandise sales, Disney is displaying the characteristics of a monopoly, an exclusive market of a supply or trade of a specific service.
If Disney does eventually bully its way into becoming the main player in the entertainment industry, the company might very well be tempted to prioritize profit over quality, potentially producing mediocre projects while overcharging consumers.
With so many companies under one domain, could Disney be slowly eliminating its competition as time goes by?
DISNEY-FOX MERGER
When a 1998 episode of "The Simpsons" showed a sign of 21st Century Fox, labeling it as a "Division of Walt Disney Co.," nobody expected it to really come true—but it has.
Disney made a $71.3 billion deal with 21st Century Fox in 2018 to buy their assets, including the X-Men, Deadpool and the Fantastic Four.
One of the primary goals was to bring the entire slate of Marvel characters back to Marvel Studios, which is responsible for "Infinity War," "Iron Man" and "Captain America."
The superhero genre in Hollywood is already dominated by Marvel. And with so many characters in one cinematic universe, chances are that more Marvel movies will be made, and each of them will make even larger profits.
However, Disney cannot fold the characters back into the movies until the deal is fully finished by mid-2019.
In the deal, Disney will own the rights to the "Avatar" and the "Alien" franchises. It will also take control of Fox Searchlight, which is responsible for many Oscar-nominated independent films, such as "Birdman" and "The Shape of Water."
While Fox's sports networks are heading under Disney's ESPN banner, Disney is also planning on creating more original shows produced by Fox.
Also as a result of the merger, Disney will be the majority shareholder in Hulu, owning 60 percent of the streaming service.
DISNEY'S VERY OWN NETFLIX
Although Disney already established ESPN+, a streaming service for sports and live events, the company announced that it will also be starting another service primarily for movies and shows called Disney+.
Expected to debut late this year, it is expected to compete with Netflix and Hulu, airing programming and content associated with Marvel, Star Wars, Pixar, National Geographic and other Disney-related properties.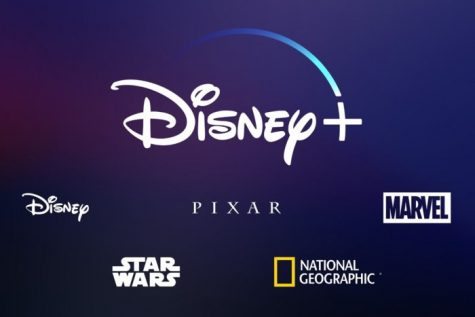 "That's kind of what these companies are doing," Mr. Carlos Dominguez said. "They are kind of trying to create domination through their vertical integration. They are not just producing content. They are also distributing the content–like streaming."
But how exactly will this new player change the streaming service game?  
Marvel, Star Wars and Pixar are large entertainment giants that already dominate pop culture.
Hit movies, such as "Avengers: Infinity War," "Incredibles 2" and "Star Wars: The Last Jedi," will be making their way to Disney+, implying that any Disney-associated films currently airing on Netflix and other streaming services will be removed.
Disney has also announced plans for television shows that will be based on iconic Marvel movie characters, including Loki, Vision, Scarlet Witch, the Falcon and the Winter Soldier. Tom Hiddleston will be returning as Loki, who supposedly died in "Infinity War."
With so many popular characters coming to the small screen, there is little doubt that Marvel fans will open their wallets for the new streaming service.
All of the Netflix shows based on the Marvel characters have already been axed. In 2018, Netflix announced the cancellations of "Iron Fist," "Luke Cage," and "Daredevil." Recently, "The Punisher" and "Jessica Jones" were cancelled as well.
A possible explanation for the cancellations is decreased viewerships and poor critical reviews, especially for "Iron Fist."
Disney's current restrictions on R-rated movies and TV-MA shows might prevent any revivals from ever happening on the new streaming service.
With all of these movies and televisions shows coming to your devices, people begin to wonder, "Should I stick with Netflix? Or should I switch to Disney?"
BUT DISNEY IS NOT CLOSE… YET
Since the Disney-Fox deal managed to pass federal scrutiny, it does not seem to be approaching a monopoly, despite its heavy impact on the entertainment industry.
"The federal trade commission is primarily involved in deciding whether or not the company is allowed to merge," Mr. Dominguez said. "Before, the government did nothing about it. But it does a lot about it now."
"The federal government went after Microsoft and accused it of wanting it to become a monopoly because if you buy a PC computer, it would have Windows already installed," Mr. Douglas Kayne said. "But Microsoft made the case that there are other operating systems out there, and you don't have to just stick with Microsoft."
Just like how Microsoft is not the only available operating system, Disney is certainly not the only available entertainment service out there.
So what companies does Disney not own?
One of Disney's heavy competitors is Comcast NBCUniversal, which owns Universal Studios, Dreamworks and popular franchises: "The Fast and the Furious," "Jurassic Park," "King Kong" and "Shrek."
Another major competitor is AT&T., which owns Time Warner Inc., home to HBO, the CW, Warner Bros. and Marvel's biggest rival, DC Comics.
These companies and networks are responsible for hit shows and movies like "Game of Thrones," "The Flash," "Harry Potter," "Lord of the Rings" and "Wonder Woman."
DC Entertainment and Warner Bros. also began their own streaming service, DC Universe.
Other movie studios remain untouched by the big three entertainment giants, like A24, Lionsgate, Paramount and many more.
So for now, the entertainment industry is still growing.
But the Disney-Fox deal may still portend a continuing consolidation in the entertainment industry as smaller companies get snapped up by major players.
And while being praised for its "entertaining" content, could Disney also have the power to influence its consumers with political and ideological agendas?
"Disney has always had an agenda in the content that they deliver," Mr. Raul Meneses, a former worker in the entertainment industry, stated. "What are the ideas that they are putting out there that can shape society in the ideological sense?"
Though it sounds like a conspiracy theory, especially for the happiest conglomerate on Earth, Disney's content can have a negative impact towards one's way of thinking.
Who knows what a child can learn from rebels and superheroes who typically question the "evil" authority in movies?
"It bothers me that Disney is able to get a hold onto the minds of young people," Mr. Daniel Klain said. "I can see how Disney was very subversive, shaping the way you felt about the country and patriotism."
With so many frightening questions surrounding Mickey Mouse, only time will tell until we find out if Walt Disney's legacy is truly defined by money, power and ideology.