A Championship Ending
Van Nuys looks to add to their history as they are heading to the first round of CIF Division IV State Playoffs
In the regular season, the Lady Wolves posted a staggering 10-0 league record, which marked their first undefeated league record in school history. They were rewarded with the first seed in the CIFLACS Division II playoffs.
The Lady Wolves hosted the 16th seeded Middle College on Feb. 9. Van Nuys dominated both sides of the game as their explosive offense and physical defense led the Lady Wolves to a 64-31 thrashing of the Middle College Cougars.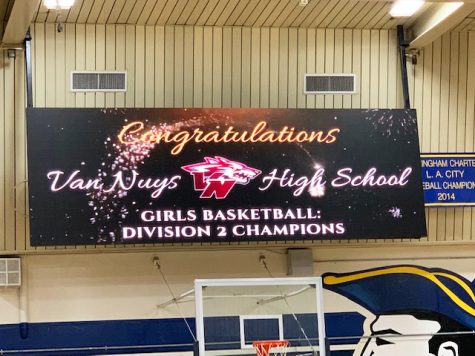 Following their first round victory, the Wolves faced off against the San Pedro Pirates on February 13th. The full court press from the Wolves limited their opponent's offensive possessions as they were unable to cross half court. Offensively the Wolves were on fire as the shooting of Roselyn Poommai and Shay De Guzman carried the load on offense for their team.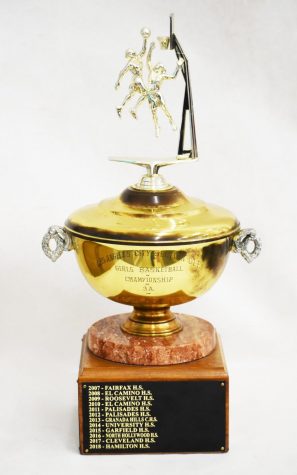 After the San Pedro victory, the Wolves played against Marshall High in the semi-finals on February 16th. The headline of the game would be the Wolves' offense as they outscored their opponents 34-3 in the first quarter. The offensive trend continued for the remainder of the game as they obliterated the Barristers 70-32.
The Wolves faced off against Dorsey High in the CIFLACS Division II Championship game. A closely contested game saw the Wolves trailing for the first time in the playoffs as they entered the halftime break down 18-19. The Lady Wolves came out with a changed defensive scheme in the second half as they held the Dorsey Dons to a total of 10 points. The Wolves turned defense into offense and regained control of the game and finished off with a 43-29 victory. Van Nuys was led by senior captain Roselyn Poommai as she put up a double double with 13 points and 11 steals.