Super Bowl Showdown
On February 3rd, 2019 the New England Patriots and Los Angeles Rams face off for the world title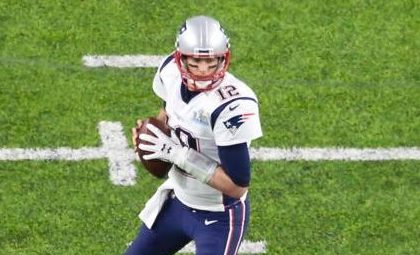 A rematch seventeen years in the making; the Rams and the Patriots will face off in Super Bowl LIII.The last time the Rams and the Patriots met, the New England Patriots captured their first Super Bowl title and began their twenty year dynasty.
Now after five Super Bowl Titles, Tom Brady and Head Coach Bill Belichick are now one win away from their sixth. With a win on Sunday, Brady would become the only player with six Super Bowl rings and furthering his legacy as one of the greatest players in NFL history.
This season for the Patriots has been a rollercoaster as various chemistry issues and injuries prevented them from their usual dominant starts. As the season progressed they found their groove as they produced a five game winning streak, but their momentum was halted as devastating losses to the Miami Dolphins and Pittsburgh Steelers caused concern about the team's championship pedigree.
The doubt was quickly brushed away as two dominant wins in the postseason, over the Los Angeles Chargers and a road victory in Kansas City has reminded the league of their superiority.
For the Rams, several offseason trades such as the acquisition of Brandon Cooks and Ndamukong Suh have improved both the offense and defense for the Rams.
The Rams were dominant all season long behind the play of quarterback Jared Goff and running back Todd Gurley. On the defensive end, they have Aaron Donald who earned 20.5 sacks this season which makes him a formidable force in the defensive line. With the combinations of two potential MVP race runners in Goff and Gurley, and Donald for Defensive Player Of The Year it catapulted this team to be the second seed of the NFC.
After a narrow win over the Dallas Cowboys and New Orleans Saints, the Rams are now in search for the first Super Bowl title since 2000.
Now the stage is set for both the Rams and Patriots. Will the dynasty continue for New England or will it mark a beginning of a new one?