Ruthless Dedication
He traveled 3,000 miles to chase his dream.
In his early childhood, Jakob Molder invested his time in watching movies and TV shows–only to find his inner passion.
Coping with his insecurity about his weight, Molder became fascinated by many different actors and their ability to portray diverse characters.
Since then, the senior has gained his confidence and developed a strong passion for acting.
Born and raised in Connecticut, Molder moved to California with his father and two siblings in 2015 to pursue a career as an actor.
"My family—while very wary of the audacity of the plan—was very supportive and even helped get things in order," he said. "Once they saw just how determined and how serious I was about my dream, they backed me up 100 percent."
Molder and his family spent many days driving across the country from the East Coast to the West Coast. However, in the midst of their travel, they faced housing problems due to people backing out on their housing deals. During the first two weeks in California, they had no choice but to live in a Motel 6 in Canoga with their moving truck parked outside their room.
But the aspiring actor quickly adapted to his new environment.
"It was hard at first, being completely uprooted and going to where you know no one and feel all alone," he said. "The people here were so friendly and accepting that I actually started to feel like this is my home pretty quickly."
Molder enrolled in the VNHS Performing Arts Magnet as a freshman to kickoff his high school career. His peers and teachers warmly welcomed him to the school and the Performing Arts Program.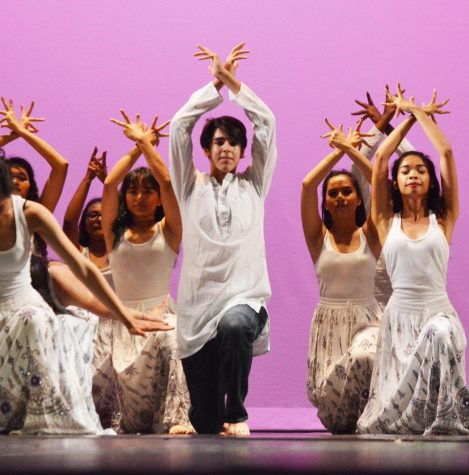 "I generally feel good when I'm here. The people are cool and just the aura around school puts me at ease," he said. "If it wasn't for the friends that took me in right away, I don't know if I would have made it."
Throughout his high school career, Molder has starred in three school productions: "Sweet Charity," "Beauty and the Beast" and "Lord of the Flies."   
Outside of school, he has also auditioned for commercials, such as Xfinity, with the help of his commercial agent and manager. To prepare for his auditions, Molder reads a character description, including personality traits and outfit requirements sent by his agent.
"Going into the audition is fun, nerve-wracking and stressful all at the same time," he reminisced. "If the people in the room like you, then you'll get a callback. If you get lucky and you get it, then you get an email from your agent telling you where to go and when."
Thinking about his future career in Hollywood, Molder wishes to play a villainous character.
"I've heard stories of actors who've played such convincing bad guys in TV and film that people would send them hate mail directed at their character," he said. "To be so good at acting that someone actually believed that you were a bad person is amazing."
Inspired by Academy Award winner Morgan Freeman, who began his acting career at the age of 52, Molder learned that a late start can still be impactful. He was also inspired by Hollywood star Robert Downey Jr., who was able to create a name for himself despite experiencing a rocky past.
Although many of the actors he grew up admiring are getting closer to their retirement ages, Molder hopes that someday, he will be able to work with them.
Not only has Molder grown as an actor, but as a person as well.
"I definitely think acting has helped me mature and grow as a person because when you're on set you have to have only the best of manners with everyone," he said. "You won't get hired again if people don't want to work with you."
In his final year of high school, Molder plans to pursue a major in engineering and a minor in drama in college.