VStar: An American Voice For Vietnam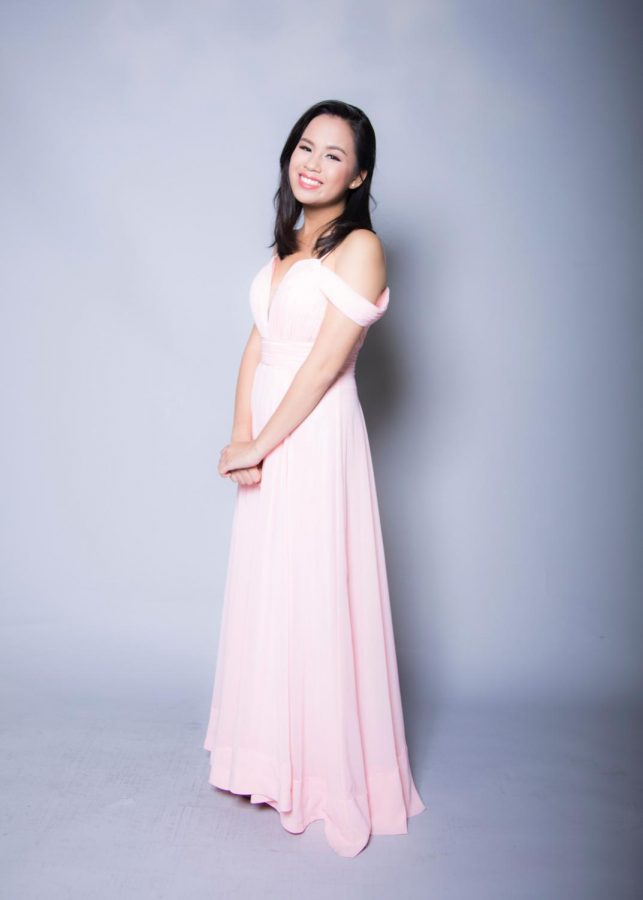 The 14 contestants rushed onto the stage for the final round.Facing the cameras and the roaring audience, there she stood ready to sing.
At the age of five, May Nguyen took the stage at her local Vietnamese Evangelical Church. Since then, the senior's passion for singing and music has only grown stronger.
Nguyen traces her musical passion back to her earliest childhood memories: karaoke with her family.
"I've just always been singing," Nguyen said. "Every week my parents would have a bunch of friends over, and they would always sing karaoke. Since I was always surrounded by music, I fell in love with it."
Nguyen's passion for music intensified after singing in church, school and even creating a five-membered rock band with her friends.
After composing, songwriting and arranging, Nguyen's musical talent was ready to be put to the test.
Eventually, at the age of 14 in 2015, she entered season one of "Vstar Kids," a Vietnamese singing competition where children ages 4-15 compete for a $10,000 prize.
But Nguyen's early elimination in "Vstar Kids" was a severe shortcoming that left her disillusioned.
"It was a Vietnamese show, but I sang in English and I didn't do as well as I could have because I didn't practice," she said. "It was on TV and it is always going to be there. It is a very low point in my singing career. I only made it to the quarterfinals."
Seeking redemption at the age of 17, Nguyen auditioned to compete in season five of "Vstar," a Vietnamese singing competition for anyone ages 16 and up who can sing in Vietnamese. A people's choice winner and a judges choice winner are selected; winning a $10,000 prize, and a two-year contract with Thúy Nga, respectively. One contestant may win both.
After learning about the competition two days before the online deadline, Nguyen sent in her audition tape. With the odds against Nguyen, she was nervous and unsure that she would be accepted.
"I wasn't sure if I had enough experience to even make it through the audition," Nguyen said. "A lot of people have been performing for so many years, while others sang professionally in Vietnamese."
Advancing to the final round of auditions, Nguyen performed live a capella in front of four popular Vietnamese singers and judges: Nguyễn Hồng Nhung, Trần Thu Hà, Thái Châu and Minh Tuyết. After receiving four yeses, Nguyen was officially a contestant on Vstar Season Five.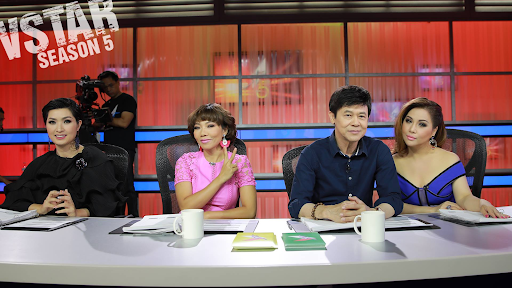 Her competition consisted of professional vocalists and older people with far more experience. As the youngest competitor and only accepted applicant born in the United States, Nguyen was happily surprised to be accepted into "Vstar" and ready to give it her all.
In preparation for the show, Nguyen practiced an hour every day, worked with her vocal coach, Vũ Quang Trung, for an hour every Saturday and improved her pronunciation and accent for the intricate tonal language.
A shy performer, Nguyen was at first intimidated by the cameras, but stepping out of her comfort zone helped her overcome her fears and doubts. The comments and criticism from the judges were valuable advice that helped her become an even better performer.
As a Vietnamese-American, Nguyen also embraced her heritage through "Vstar," and improved her knowledge of the Vietnamese language through the show's atmosphere and by carefully practicing the pronunciations and comprehension of Vietnamese with the help of her parents.
"If I change an accent on a word, it changes the word completely," she said. "I sang in the North Vietnamese dialect. The southerners change the sounds of words from their actual sounds, but the northerners say it as is."
By singing in Vietnamese instead of English, Nguyen expressed her cultural pride.
"The judges said I am a role model to the younger Vietnamese-Americans because as a Vietnamese-American, I'm not abandoning my heritage and becoming fully American. Participating in the show encourages other Vietnamese-Americans to become interested in their culture and not fully Americanize. I'm keeping my culture by speaking Vietnamese in English-speaking America."
Round after round and vote after vote, the judges advanced Nguyen all the way to the final round. Out of the 600 contestants, Nguyen sang her way to the top nine.

While staying competitive on the show, Nguyen appreciates the welcoming and helpful atmosphere of "Vstar." Being the youngest member of the whole show, her competitors gave her tips, took her out for food with her family and taught her how to record songs and operate a studio. A month after the show, Nguyen keeps in touch with her past competitors and is thankful for the friends she made from the experience.
Most importantly to Nguyen, "Vstar" helped her develop her musical passion from a hobby to a career path.
"I've always had a passion for music, but from this competition, I realized this is what I want to do in life as a career and not just a hobby," Nguyen said.
Her most memorable moment from "Vstar" was when her name was called upon to advance towards the semifinals.
"I didn't think I was gonna make it into the semifinals because of my placement in 'Vstar Kids'," she reminisced. "I redeemed myself by getting into the semifinals."
On her journey through "Vstar," Nguyen struggled to balance "Vstar" and school. "Vstar" conflicted with her schedule due to numerous practices, rehearsals, meetings and sound checks that required her to miss almost two full weeks of school in October.
But despite these troubles, she made her way to the top.
Nguyen's advice to aspiring performers is to just go for it.
"If it is your passion, you should really go for it and not let fear hold you back," she said. "If you are scared, you can't help it, but if you are passionate about it, give it your all. If it is your dream, you have to forget about being scared and give it your all."
"I took a lot from this experience. I'm happy I faced my fears of being on stage and performing; and I'm really thankful for everyone who supported me," Nguyen concluded.
About the Contributor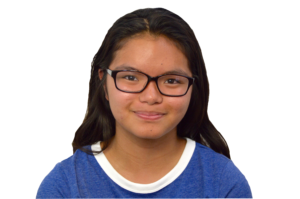 Jessica Eusebio, Entertainment Editor
An entertainment writer for The Mirror and vnhsmirror.com, this is Jessica's first year on the journalism team at Van Nuys High School. She is currently a junior. 
Her articles are typically about movies and television shows. She enjoys watching a lot of movies, specifically Disney/Pixar and Marvel movies. She also prefers watching psychologically-based television shows. She also enjoys watching paint dry in her spare time.