Former substitute goes full-time
Ms. Danielle Greenwood joins the faculty permanently as an English and Speech teacher.
What made you decide to teach at Van Nuys High School?
I started as a substitute this semester at Van Nuys High School and was charmed by how grounded and nice the students are here. I also appreciate how welcoming the staff and administrators were when I first arrived. I am thrilled to be a new member of the Wolfpack!
Have you taught anywhere other than VNHS?
I subbed at a few schools last year in LAUSD and spent most of my time at the Sherman Oaks Center for Enriched Learning.
What subject are you teaching at Van Nuys High School?
I will be teaching 9th grade English and Speech in the Freshman Academy and Honors 9th grade and 10th grade English in the Performing Arts Magnet. 
What inspired you to become a teacher?
When I started subbing, I discovered that I really enjoyed teaching, especially when a student had an "aha" moment when they connected to what they were learning in class. I also believe that education gives you choices in life, and I want to contribute to a student's opportunity to think critically and access those choices. I remember and appreciate my teachers who did so with me.
What are your thoughts on teaching during a pandemic?
Like many teachers, I miss being in the classroom. My thoughts are that patience and perseverance will go a long way while we are in this pandemic. I also have a lot of empathy for everyone because teaching and learning remotely are challenging for many different reasons. Finally, I look forward to being back in a classroom soon and meeting everyone in person. 
What is the most important thing you want students to take away from your class?
Simply put, I love reading and hope to inspire a fondness for reading in my classes.
About the Contributor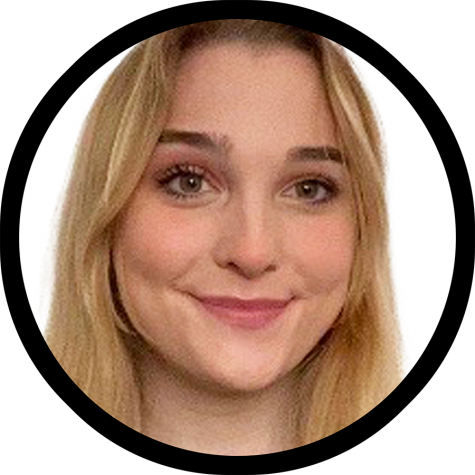 Julia Pfau, Perspectives Editor
Julia Pfau is the Perspectives Editor for
The Mirror
. She is a senior and has been writing for the program since her sophomore year. Outside of journalism, she likes drawing, fashion and cooking. She aims to help write impactful and interesting stories for
The Mirror
. In the future, she would like to study marketing or art.