Connecting her passions with calligraphy
Shriya Pattapu talks about exploring one of her hobbies by starting a new club
My name is Nathan Han and this is a series called the Club Connection where I interview students who are experienced and passionate about some of the hobbies they do. I hope that speaking with these wonderful students will not only give myself but everyone who reads the articles, the inspiration to take up the hobbies and try something new.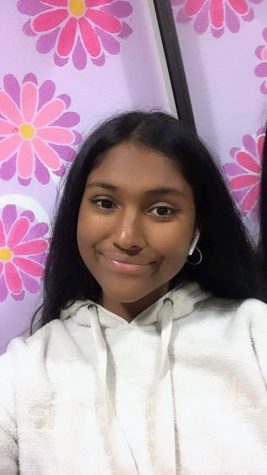 I spoke with Shriya Pattapu, a junior with a passion for art and calligraphy. She has been featured for her paintings under artist spotlight before, but Shriya is also fond of calligraphy and has started her own Calligraphy Club that meets every Friday after school.
Shriya agreed to have an interview with me in November 2020.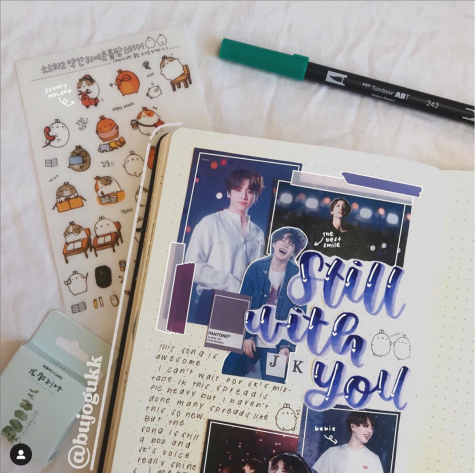 What is Calligraphy? 
Modern Calligraphy is the hand-lettering and fancy writing that you use or see on Instagram, Pinterest, or Tumblr. Modern calligraphy is different from the old calligraphy of the founding fathers. The simplest definition is "art in lettering."  It's all about using art to craft beautiful letters.
Do you have to be a good artist to get into calligraphy?
No, you don't have to be a good artist. If you were taught cursive a long time ago, in elementary school, you may have a slight upper hand. However, even if you don't know cursive, it's really about the practice and the time you spend mastering the letters.
When did you get started and why do you enjoy it?
 The reason I started learning calligraphy was because I saw this girl in my class with a cool bullet journal filled with calligraphy. I started to practice in 8th grade and I've been doing it ever since.  It's become really popular recently and so many people on Instagram, who practice creative journaling, usually know calligraphy. I still get really excited and like showing off my calligraphy to other artists and even friends that have never seen the art style before.
YouTube
Are there any videos that can help new enthusiasts get started?
I got inspired and watched videos from "Studyquill" and "AmandaRachLee" on YouTube when I first started to practice my skill. I watched their full calligraphy videos and they provided a lot of great lessons in getting started.
Any advice for new students learning the art?
You have to be motivated and put in the effort because it takes time. I personally enjoy it because I see it as a challenge to try and master calligraphy. You will get better the more you practice, and eventually your personal style will develop. I had an English teacher and I would write the date every day on the board in her class. I was excited that people would get to see what I've been doing as a hobby and that inspired me to get better and improve at calligraphy. 
What inspired you to create the calligraphy club?
I wanted to create a calligraphy club because it was one of those activities that I thought needed a club at our school.  I had seen other students, like myself, that brought dozens of gel pens to class, and I knew that was an audience for a calligraphy club. I wanted to help cultivate that interest in these already passionate students, and also involve a lot of new members.  I believe having this club will help motivate a lot of people to keep practicing and improving their skills.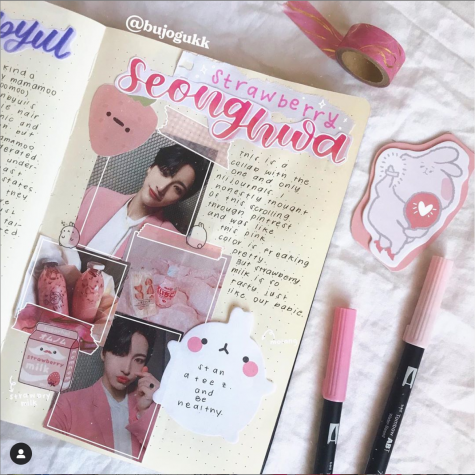 Any advice for students that are discouraged by their lack of skill?
Just keep going, many students will not be satisfied with their art in the beginning, but in reality, they are improving every time they pick up a pen. I recommend that people should start trying to teach calligraphy to somebody. It feels really good when you see someone else learning from you, and it really helps you improve your own skills. As long as you give it 100% and continue keeping up the work you should see the growth.
Can advanced artists also join the calligraphy club?
 Yes, we are going to do a lot more advanced art pieces in the future. Having previous art knowledge is helpful because it gives you a context to the art we are going to do.  Artists have a base knowledge that they can rely on with shadows, shading, and depth. 
I also spoke with Ms. Miya Kuromiya who is the yearbook teacher and also the sponsor of two clubs, calligraphy club and art for all. 
Tell me what makes this club special and why it matters enough to sponsor it.
Initially, I liked the idea of calligraphy because I wanted to teach myself and I was envious of others who had that skill. I loved the idea of nurturing and practicing skill.
Why are clubs important to our school? 
I agree with Ms. Gardea when she says 'everyone has to belong somewhere', and a club is a casual setting to show up and meet like-minded students. Some kids are shy,  and a club is a low-stakes place to show up and meet new people. It all fits into school philosophy that we need to belong somewhere because our school is a second home to many. Clubs make it feel more like home. 
"As a sponsor, I feel that I can give back to the community through the calligraphy club."
About the Writer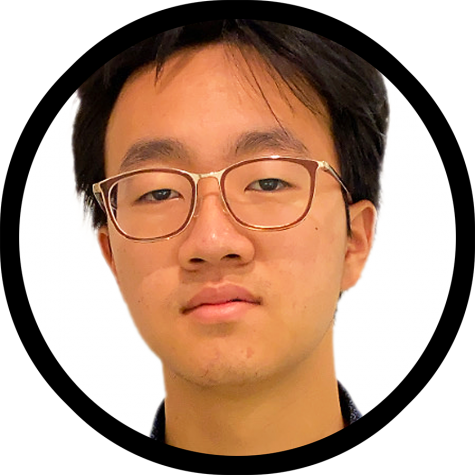 Nathan Han, Web Editor
Nathan Han is the Web Editor for
The Mirror
. He is a junior in his first year of the program. He has played on the tennis team since his freshman year and is president of the Chess Stars club. Nathan wants to write many stories about the school and is interested in getting student perspectives. He loves watching the Toronto Blue Jays and likes to listen to Rich Brian. Nathan only hates a few things in this world, and one of them is cucumbers. For some reason, he has seen the movie
Spiderman: Homecoming
more than 5 times.