15 Minutes of Fame: Actor Judha Sandoval
Actor Judha Sandoval has worked in several projects such as a Target commercial, FIFA World Cup commercial and two Amazon original projects.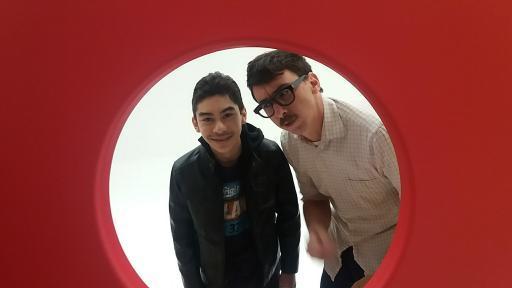 By Andre Rodas, Print Editor-in-Chief
Published January 27, 2020
Judha Sandoval has made a name for himself as an actor. Four years ago he landed a part in a Target commercial and has continually built up his career.
1. How did you land the part for the Target commercial?
The producers called me in for an audition and it was a funny process. I had to look directly into the camera and basically check myself out and dance. Just really embarrass myself in front of directors and producers. The main reason I was chosen was because I was growing out a big mustache which they wanted. I also had to yell out grandma in Spanish. I still get made fun of it, even though the commercial was released 4 years ago.
2. Have you acted professionally in other projects before?
The projects I've done before and after have been a Chevrolet, FIFA World Cup, Capri Sun, Coca Cola, Sling TV, Apple and Uber Eats commercial. I was also on 2 Amazon original shows titled "Hand of God" and "Just Add Magic".
3. Were you nervous?
A little bit, but it's always good to be nervous. As I said it was a funny audition.
4. Is acting a career you plan on pursuing? 
100 percent yes, I love this job and it's just so fun. Becoming a character and performing is so fun. I just love being open and fun, just for pure entertainment. Make someone's day with a performance or a laugh. I'm honestly blessed and happy that acting is my job! I started acting because my mother worked for a man by the name of Mat Nolan who is an actor. She was a babysitter for his kids. She told him how much I wanted to be an actor and when I met him he said he'd send me to an agent and I got signed the day they met me and set me up with everything
5. Did it take a while to film or was it done quickly?
It was done quickly. Clay (the director) was a simple man, he said what he wanted and how he wanted it. It was easy to understand and follow the instructions he gave me. Whether it was dancing in front of 67 people or yelling at the top of my lungs. I would do whatever he wanted, that way it makes everything look great and we finished faster than we were expecting.
6. How much did you get paid?
I cannot say. *wink*
7. Did you have a good time?
I had so much fun, the director and I had such a blast. Plus he had an amazing mustache.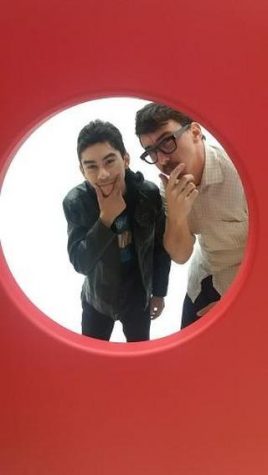 About the Writer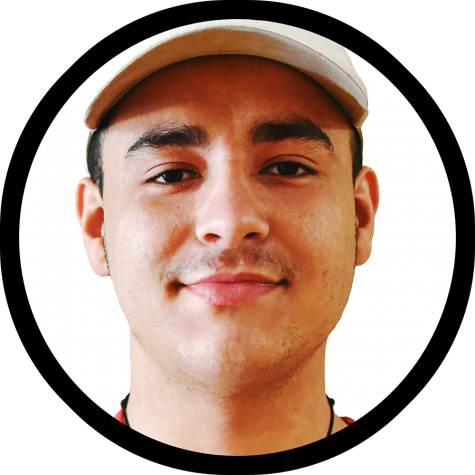 Andre Rodas, Print Editor-in-Chief
Andre Rodas is the Print Editor-in-Chief for The Mirror. Joining the program since his sophomore year of high school, Andre started as a staff writer for the Sports department. Now in his senior year, he is one of two people in charge of the print publication. Besides writing, Andre enjoys drawing, traveling, reading and music.