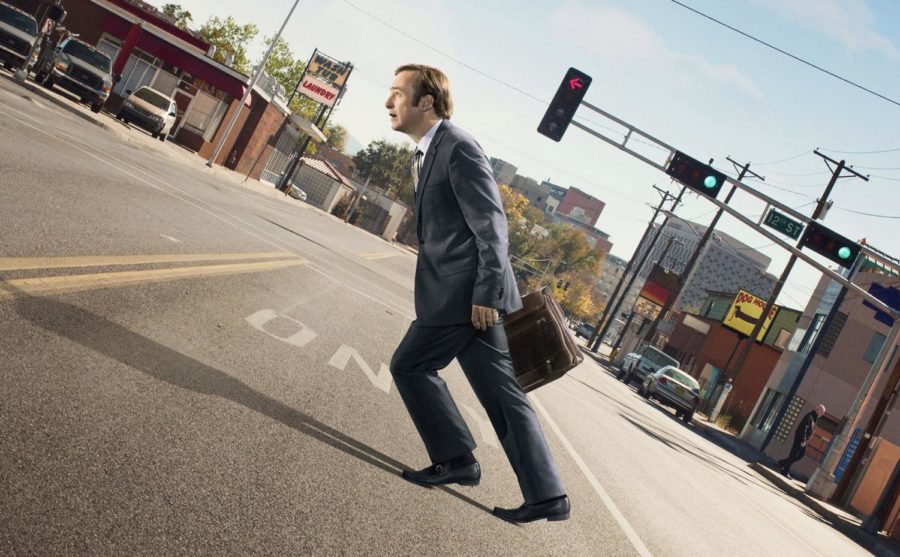 Atlanta (2016 – 22)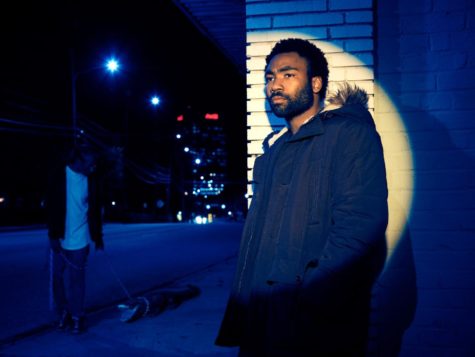 Donald Glover's afro-surrealist masterclass in depicting racial struggles and the outrageousness of modern musical infrastructure, FX's "Atlanta" may very well be the single greatest achievement in screenwriting currently on TV. The show is a universally resonant story of men caught in the midst of a changing world and environment. The leads are as compassionate as they are selfish. It's a grounded conceptualization of modern America and the seedy underbelly of both rap culture's disciples and their followings.
"Atlanta" not only profoundly stands as an increasingly entropic love letter to the titular city, but it's also a blank canvas for the world at large. With constant symbols of restraint and divide through bleak Americana and lynchian atmosphere, the show poses more questions than answers and it benefits all the more from it. A lovely confusion and unadulterated vision.
Helming the lead writer's, producer's, occasionally director's, and actor's position,  Donald Glover proves his extended vernacular for cinematic symbols and rich artistic atmosphere. There isn't a single weak episode of any of Atlanta's past three seasons and it still has one more season to go. It's sad to see such brilliance cut so short after awaiting these back-to-back final episodes for nearly 6 years but I'm happy it's still as fresh and clean as it's always been. Ranking in my favorite shows of all time, it might very well be in the Top 10.
Atlanta is streaming on Hulu
The Rehearsal (2022 – )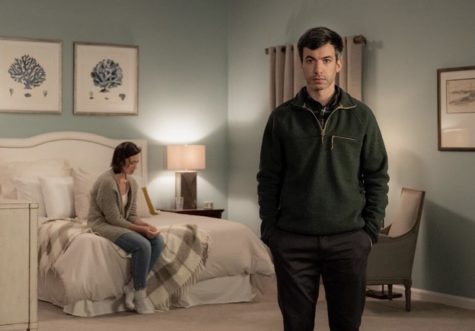 Whether you've been aware of it or not, ex-Comedy Central legend and continuously surprising Nathan Fielder has made an impact on modern television spanning equal world acclaim and confusion. One of Fielder's defining traits is his contribution to the revival of kaufmanesque comedy that's been slowly making its way to the top for a number of years.
"Nathan For You", Fielder's previous show, was an exercise in combining absurdist slow-burn comedy with documentary filmmaking. The premise has always been that Nathan will interact, or oftentimes mess with, people for the sake of psychological hilarity. Any episode of "Nathan for You", shows just how unique and singular Fielder's method is and how definitely separate it is from the mainstream. He's been compared to the likes of Eric Andre and Sacha Baron Cohen, men who prioritize getting into their guests' heads as a means to redistribute their bold personalities and thoughts to the screen.
Fielder's latest endeavor, HBO's "The Rehearsal", is a perfect cementation of what a guy like Nathan Fielder does when he reaches a breaking point. The show frames itself as a quasi-reality sitcom wherein Fielder (playing himself) talks with select people and hears their worries about the outcomes of their future lives. As a means to prevent any mess up when it comes time for their respective futures, Fielder literally recreates real-world environments and buildings in a warehouse and hires actors to play real people as a means to help his guests 'rehearse' moments they're about to experience. If this sounds insane, it's because it is. What this man has been able to do aside from delivering a richer sense of his classic style, is above all a genuinely fascinating expose on the human condition told through the perspective of a man trying to play God in the reality he wants to escape. I cannot stress enough how relentlessly inventive, unsettling, and borderline exciting The Rehearsal is and if you won't take it from me, take it from its own studio who just renewed for a 2nd season.
The Rehearsal is streaming on HBOMax
Irma Vep (2022)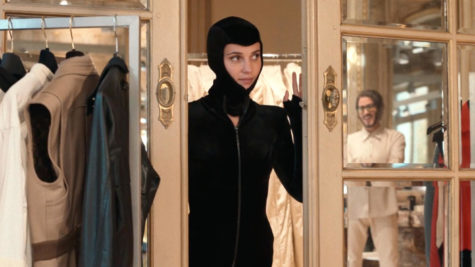 Based on the French-English 1996 melodramedy of the same name, "Irma Vep" is the story of an actress with a spell-binding sense of ennui and the disastrous remake of a classic silent film that she's starring in. Alicia Vikander plays the exaggerated woman in between the hectic ties of a French director attempting to direct the film and the bumbling crew surrounding them. What results is a catastrophically comedic production extended to an 8-episode odyssey through the inner workings of filmmaking, international collaboration, and struggles in the industry – all wrapped in a sophisticated, latex bow.
Both the 90's film and the series were written and directed by Olivier Assayas. A man whose's passion for women and their stories can be seen throughout his vast filmography. Clouds of Sils Maria, Personal Shopper, Rendez-vous, etc. are some of the most insightful, empathetic character studies to be brought to the screen in the age of late 90s to Y2K filmmaking resurgence. The talent on display is always evident and if the surprisingly accessible "Irma Vep" is your speed, I'd recommend also watching some of his other films. "Cold Water" is my personal favorite.
Irma Vep (the film and the series) are streaming on HBOMax
P-Valley (2020 – 22)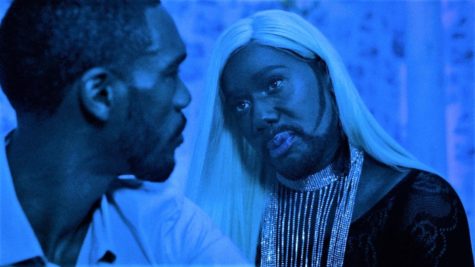 Not merely a vulgar pick. An essential one. Katori Hall's ensemble piece about a group of exotic dancers in the slums of a Mississippi valley is one of the most emphatically endearing, adrenaline-pumping, and extravagant shows to come around in a long, long time.
A show reliant not on its setting or subject matter to get across its message, but rather an uncomfortably close look into the lives of people who deal in sex work in the modern day and the fluctuating world surrounding its isolated stage. The women in "P-Valley" are people with jobs and what it lacks in perhaps resonance with people who know little about the world this series encapsulates, it makes up for in its honest portrayal of the subject as well as its insistence on why you should care about the leads and what happens to them in a crazy world filled with gay-male rappers and drag-drenched, non-binary club owners.
It's completely understandable if this show is too much for the everyday viewer, but if you want to know what the future of television looks like, look no further.
P-Valley is streaming on Starz
How-To with John Wilson (2019 – )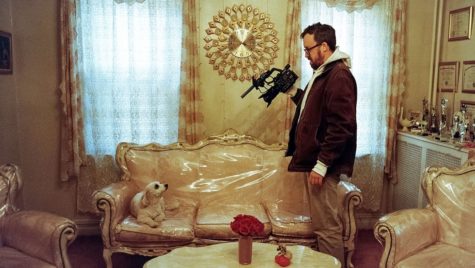 If I had to find another example for what I believe to be the "future of television", I'd also cite HBO's "How-To" as a definite contender.
The show's premise is as simple as this: The show's host, John Wilson, isn't seen by the audience, rather you see the world from his perspective. The show is entirely composed of footage he's taken out in public over a number of years accompanied by a voice-over of him trying to 'teach' the audience on various subjects. He uses the visuals to tell his stories, mainly through subtext, and considering the show is primarily and improvisationally shot on location in New York City, all the crazy and real absurdities of the big apple and ultimately of modern society are exaggerated and put on a poetic pedestal.
Each episode starts with Wilson detailing us on what he's about to teach us. The episode could be "How to Improve Your Memory" or "How to Find a Parking Spot" but very rarely does John explicitly "tutorialize" you on how to accomplish the subject of the episode. Rather what proceeds is a relentlessly entertaining mirror for the human race and a candle to just how weird we really are. John is a bystander who, like all of us, observes and analyzes everything in his path and cobbles it all together in a seemingly comprehensible rhythm. There are so many oddities and delights to be found within this show and it's a perfect testament to simply how beautiful nothing can be.
This show does so much with so little — mundanity becomes profound and trends become bygones. No wonder Nathan Fielder is an executive producer on this show.
How-To with John Wilson is streaming on HBOMax
Better Call Saul (2015 – 2022)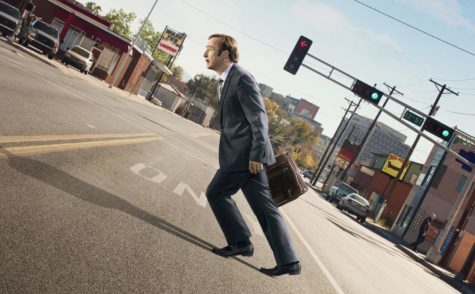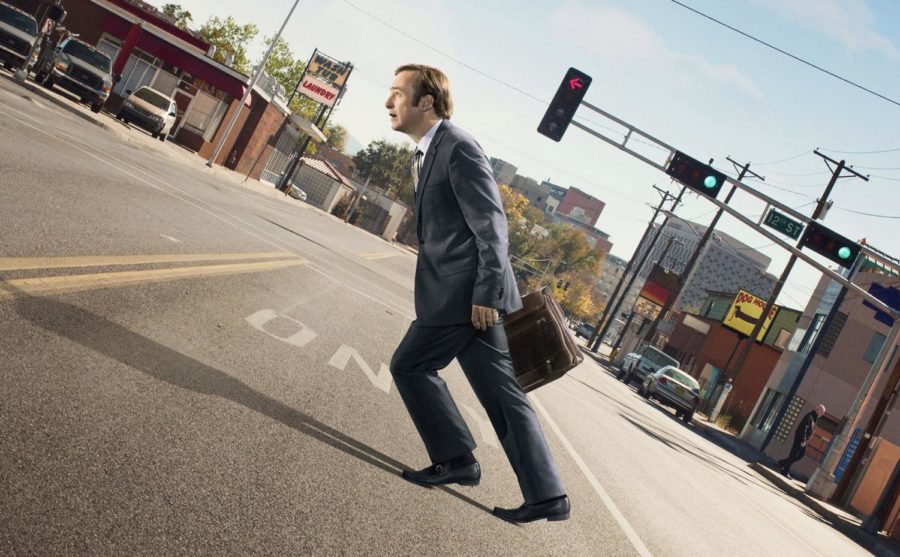 I don't have to be the one to tell you that the Breaking Bad universe is home to some of the greatest and most iconic characters and set pieces in TV history. But let me reiterate this: "Better Call Saul" really is that good.
Departing from its predecessor (or chronological proceeder), for an even slower and restrained look into the seedy underbelly of New Mexico crime and legal warfare, this prequel series does what any addition to a show should do and separate itself. Following Saul and his extended family and business partners is a drastically, borderline excruciatingly tedious descent into the literal grey of guilt and remorse. Artistically portrayed through exceptional blocking, color work, and always exciting narrative, this show would be a contender for my favorite show on TV, aside from the five listed above this one.
This exaggerated version of Albuquerque will always hold a special place in pop culture for years to come. So if you want to see what all the buzz is about, start watching, you won't regret it.
Better Call Saul is streaming on Netflix and AMC+
We Are Who We Are (2020)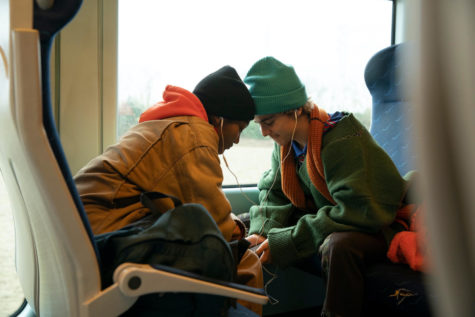 "We Are Who We Are", much like all of Italian director Luca Guadagnino's work, is a beating soul that marches to its own ever-changing rhythm. 
If you're a fan of this filmmaker like myself, you completely understand how his previous films like "Call Me By Your Name" and his 2018 remake of the Giallo-classic "Suspiria" have a distinct way of playing with your senses. An out-of-body experience matching both tranquility with melancholic longing and, obviously with "Suspiria", purging disturbia and undercurrent build-up to something dire and unsettling.
This gem of a mini-series is Guadagnino at his tamest and modern. The show radiates youth in a classic 'Luca way' while managing to dig its feet into the endlessly relevant sand of adolescence in an American/Italian merger with relevant themes of the pulsating anger of repressed depression and finding comfort in someone else. This show is beautiful in its presentation and execution and it's a sure must for anyone who loves coming-of-age stories or universally resonant stories told in ways not seen before.
We Are Who We Are is streaming on HBOMax
That should keep you busy. Until next awards season, maybe you'll find time to have a dog in the race or at least have a new favorite show to binge or experience weekly, as shows are intended to be watched.
All shows listed are available for rent on Amazon Prime.