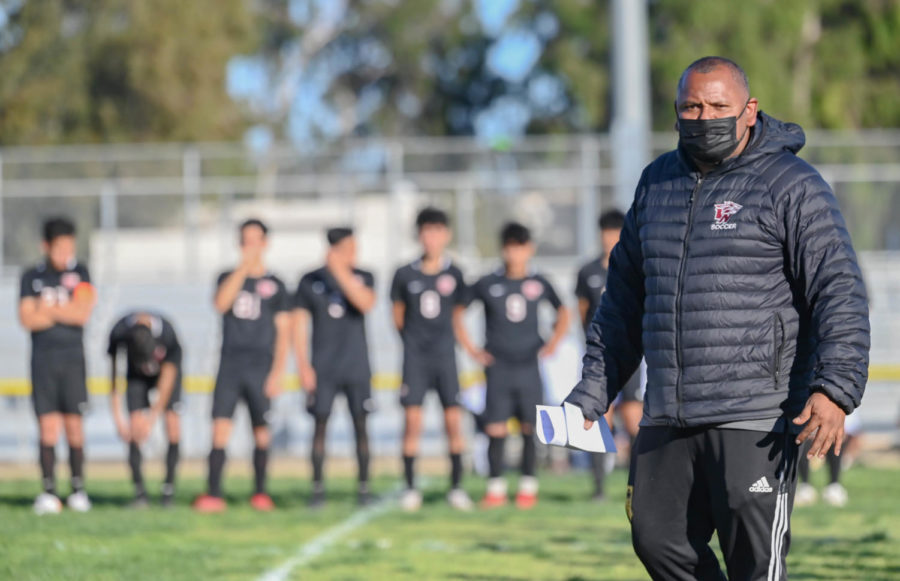 SAMANTHA RAMOS | THE MIRROR
Sitting at dead last — seventh — in league standings, the boy's varsity soccer team has struggled to remain competitive throughout the current season, barely managing a win.
As a result of losing all eight league matchups, the team is the lowest seed in its division. Overall, the team is 3-14-2 against their opponents with only one home win, two away wins and two ties.
Despite being the lowest-ranked team in the Valley Mission League, the boys somehow advanced to the CIF playoffs by winning a wildcard game against the Bernstein Dragons, 5-2.
In their first game, the boys were knocked out by the Elizabeth Bulldogs by a single goal.