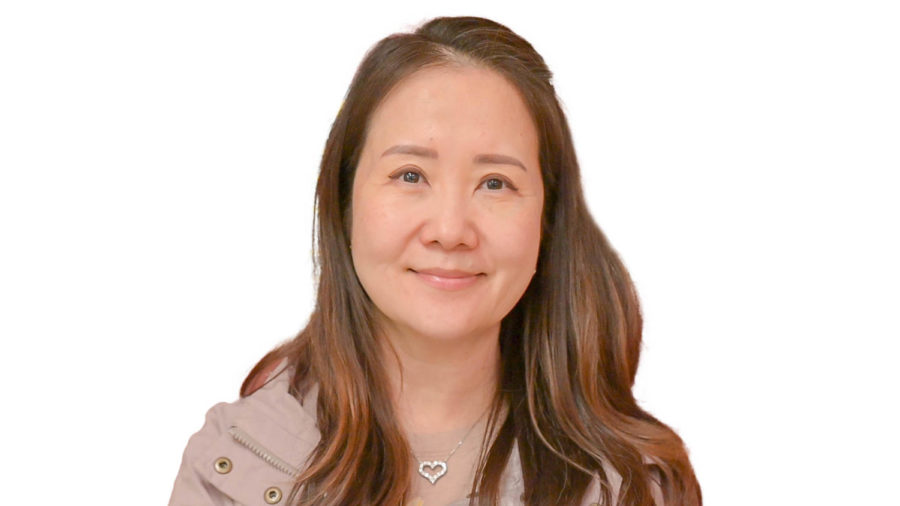 ISABELLA THOMAS | THE MIRROR
Through hard work and dedication, science teacher Ms. Tracey Kim has gotten the practice of teaching down to a science. Originally born in Seoul, Korea, she later moved to Los Angeles where she went on to attend Granada Hills High School. After graduating, she attended undergraduate studies at the University of California San Diego and Pepperdine University, where she received her degree and teaching credentials. Ms. Kim became determined to work in a scientific field through which she could engage with the youth. She was later hired at VNHS, where she currently teaches courses such as AP Biology, AP Chemistry and AP Environmental Science. 
1) What is the first thing you notice about someone when you meet them?
"I notice eyes first. I think eyes say a lot about people. When someone looks you directly in the eye, it tells you a lot about who the person really is."
2) What is the best compliment you have ever received?
"I have had former students invite me to their wedding. I also have students who visit me even after they graduate college just to let me know what they're up to. I think it's that relationship where actions speak louder than words."
3) What inspires and motivates you the most?
"When I see former students come back to visit me. One student came into my room and I had to do a double-take to realize it was him because he's a grown man now. He was sharing with me how he was giving back a lot to the community and just doing amazing things. That really made my day. I soon realized that teaching is a calling for me and I feel like I'm in the right place as a teacher." 
4) Do you have a guilty pleasure?
"I like watching Netflix, particularly zombie movies when I don't want to think. 'All of Us Are Dead' is a recent one I enjoyed watching."
5) What do you like to do in your free time? 
"I spend a lot of my free time with my kids. I love any time I can have with my family."
6) What is one of the most challenging things you had to overcome in your life?
"Being a parent. Raising children is definitely one of the more challenging things, but it is very rewarding at the same time. I can't picture life without my kids."
7) What is one thing you would never change about yourself, and why?
"I think I have to be a teachable person. I have to be open-minded. I also think having integrity and a fair personality where you're able to give back to the community. Those things should be immutable."
8) If you could give one piece of advice to students, what would it be? 
"Life is short and you want to pursue your passion. Pursue it with influence because it's worth it in the end, and anything worth it will require a lot of work."