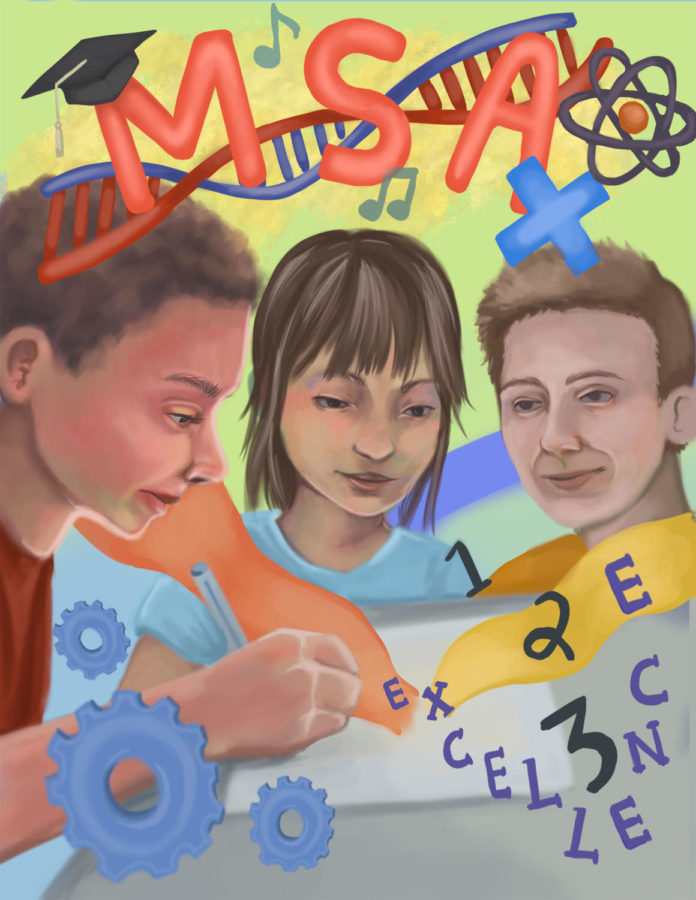 JERSEY VARGAS | THE MIRROR
What is happening | Jersey Vargas won the Magnet Schools of America (MSA) Poster Contest against other seniors across the district on Jan. 24, 2022. 
Why it matters | The MSA Poster Contest is an annual event that is held by LAUSD. Students from across the district are allowed to participate and the winner has the chance to win in the next national level event. The judges of the national competition will share the winners in April. 
The artist |  As for the design itself, Vargas and other artists' only criteria was that they had to follow their theme around one or all of the 'five pillars' of the magnet academic system. 
Vargas also said that she took on this project for the challenge of drawing digitally, something that she has recently started to explore. 
 "Right now I'm exploring digital art. I don't have much experience, I just took this opportunity to teach myself the basics.  I'm not really accustomed to photoshop which is what I used when creating that. I guess in general being able to create the piece is what I'm proud of since I don't know anything about photoshop."
Vargas credits Art teacher Ms. Jennelle Song for recommending the competition to her and encouraging her to submit a piece. Vargas is a student in Ms. Song's sixth period calligraphy class. 
What they're saying | Ms. Song expresses the pride she has for her student and her opinion on Vargas's chances of winning at a national level. 
"I'm super excited that Jersey's work was chosen because she's so talented. Her work is beautiful and amazing. I do think it expresses all the pillars of MSA in a way that is appealing to the eye so I definitely think she has a chance to win first place." 
What's Next | I don't have any next projects, but I'm helping with the yearbook (by) doing small illustrations. Right now I'm participating in the memory project, drawing portraits for children in Cameroon, with my club Art for All.