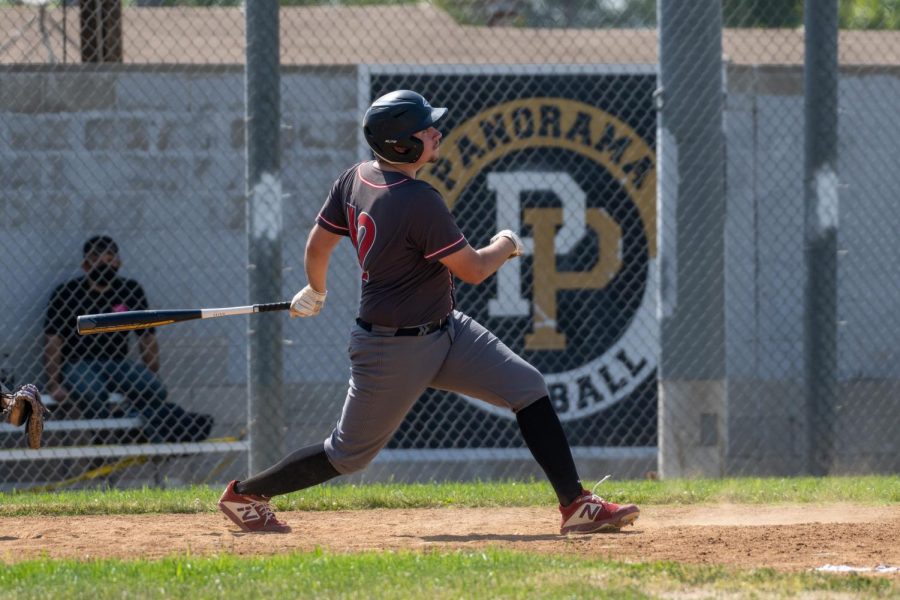 Andre Davancens | THE MIRROR
After placing third in the Valley Mission League, Wolves Baseball moved onto the CIF LA Division 2 playoff series.
Being seeded twelfth in the bracket the Wolves had a lot to prove going into their game against fifth seed Monroe High School.
"It could have gone either way," Coach Alfredo Avila says. "Monroe is a really good team with a great coach. But, my boys stayed focused for 7 innings and got a great win out of it."
There were a few coinflip innings that were decided by a few key hits but, thanks to skilled pitches from Steven Tostado and Bryan Cruz the wolves were able to keep the Vikings in check.
"We took the lead early and never lost it," Outfielder Gilberto Gutierrez says. "We played as a team and never gave up, we came in with confidence believing that the game was ours to take."
"Our defense got some tough outs, I always say defense wins championships and yesterday we had both," Avila says.
With a final score of 9-6 The Wolves brought the game home advancing to the second round of the playoffs. Their next game will see which school is the best of the wolves, facing fifth seed the Maywood CES Wolfpack on June 10.
"This playoff run is dedicated to Ms.Gardea," says Avila. "We are working extra hard to win a championship for her."