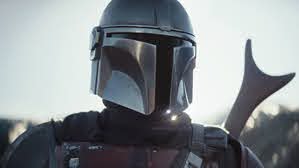 Lucasfilm Ltd.
The Mandalorian and Baby Yoda are back.
The long-anticipated Season Two of "The Mandalorian" has finally been released on Disney Plus following the eventful Season One.
For a quick recap of Season One, the Mandalorian was tasked with capturing "The Child," dubbed Baby Yoda by viewers, and delivering it to imperial delegates. Knowing their harmful intentions, the Mandalorian cares and protects the baby instead of delivering it. While in search of more information on "The Child's" origins, they are sought out by the imperial leader, Moff Gideon.
"Having really liked the first season of "The Mandalorian," I was very excited about the release of the second season and will be looking forward to watching it every Friday," senior John Legaspi said.
So far in Season Two, Din Djarin travels throughout the galaxy in search of more of his kind and hopes to return "the Child" back to the Jedi. Eventually finding more Mandalorians on the planet Trask and receiving clues on where to take "the Child," Djarin seeks out a new, but familiar face from the original Star Wars franchise, Ahsoka Tano.
"The Mandalorian" Season Two is packed with eight episodes and Season One remains available to stream on Disney Plus.