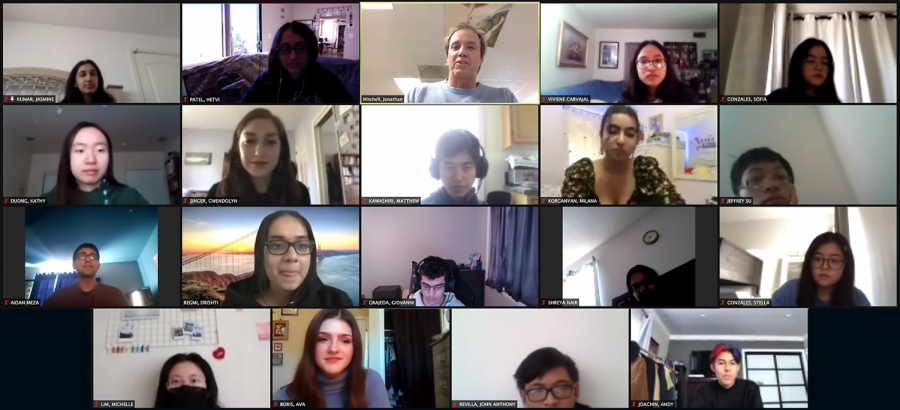 SCREEN CAPTURE
The Academic Decathlon (AcaDec) team placed fourth overall in LAUSD after attending its first virtual scrimmage on Nov. 7.
Along with placing, the team won 21 individual awards in music, science, art, literature, social science, social studies and economics.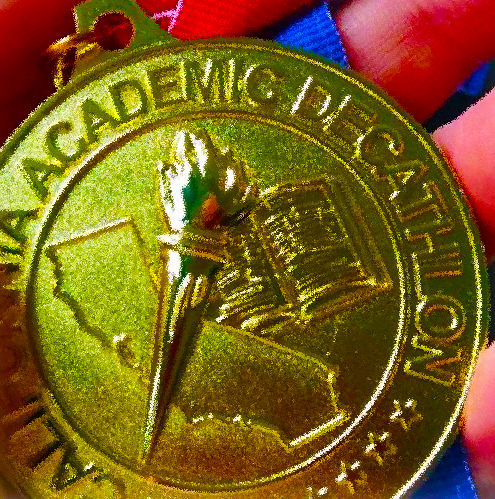 AcaDec competitions consist of 10 events: multiple choice tests in art, economics, math, music, social science, literature and science; performance events such as speech and interview and an essay based on either art, literature or science.
This year's overall curricular theme will be The Cold War. 
The event ran smoothly with no technical problems.
The team officially got fourth place in LAUSD but when including the GPA — a factor AcaDec takes into account when scoring — of new members, the team would have placed second.
"It was a very high finish," AcaDec coach Mr. Jonathan Mitchell said. "Our goal is always to make the 'top 10.' Anything under 'top 5' is amazing."
"The team performed extremely well, especially when considering how hard it has been with lockdown and not being in class."