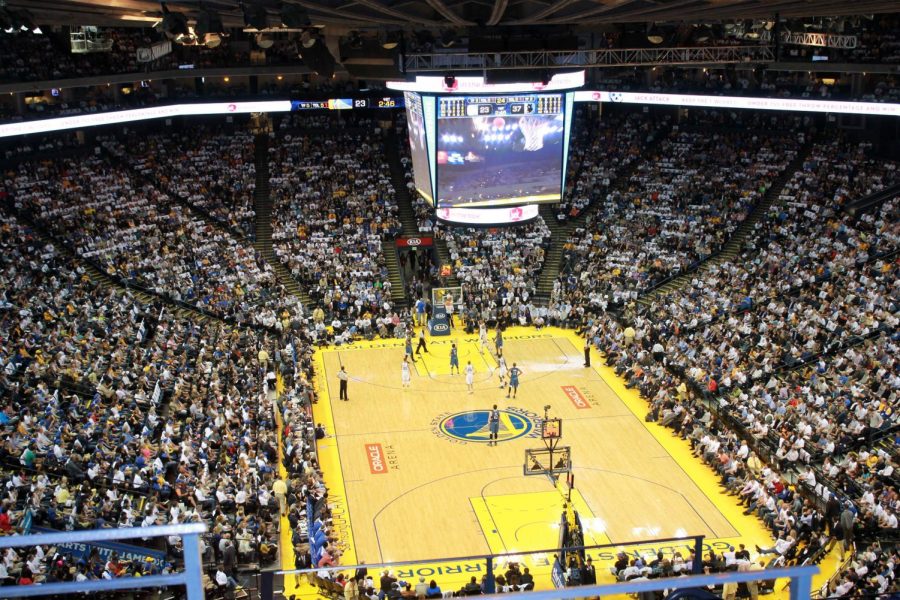 PIXABAY | STEVETHEDEVO
The Golden State Warriors unveiled their new Nike City Edition Jerseys on Monday, paying tribute to Oakland. The Warriors and Nike collaboration has been dubbed the "Oakland Forever" jerseys.
The idea behind the jersey was inspired by the "We Believe" Era that took place from 2006 to 2013. During that time, the Warriors would struggle to make it to the playoffs.
After the 2019 NBA season, the Warriors moved to San Francisco after playing in Oakland at the Oracle Arena for 48 years. The last time the Warriors played in the Oracle arena was in 2019 of June during the NBA Finals, a series they lost.
They now play in the newly built Chase Arena in San Francisco.
The "Oakland Forever" jerseys gives the Warriors fans a throwback to the jerseys that were worn in the late 1990's and 2000's. The jerseys are navy blue with orange lining. It includes Oakland in the font style used in the "We Believe" era in bright yellow.
There are many new NBA teams whose jerseys have leaked online for the 2021 NBA Season. It´ll be interesting to see how the Oakland jerseys will be worn as the Warriors are looking forward to retaking their NBA title.