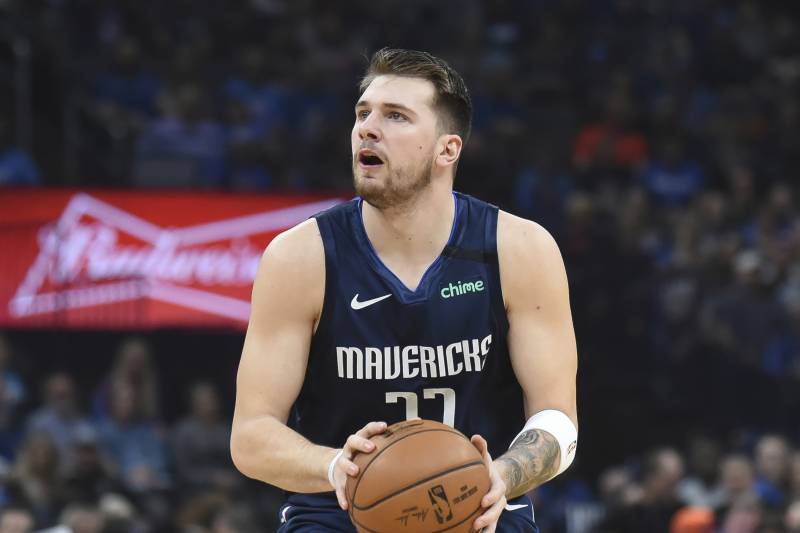 Kyle Phillips/Associated Press for Bleacher Report
The third pick of the 2018 NBA Draft has separated himself from his peers. 
Slovenian basketball player Luka Doncic has continued to improve and is already putting up MVP numbers in only his second season in the league with the Dallas Mavericks. Doncic was one of the most completed players entering the draft, with nbadraft.net having high praise on his pre-draft analysis.
 " Versatile all-around guard/forward who can do just about everything on the court … Probably the most mature prospect that Europe has seen in years … His Basketball I.Q is off the charts … A natural-born leader, excels under pressure, who takes and makes big shots.." said NBA analyst Stefanos Makris.
Doncic took home the 2018-19 Rookie of the Year award with averages of 21.2 ppg, 7.8 rbg and 6 apg while shooting 42.7 percent from the field and 32.7 percent from the three-point line. This season he's improved in almost every category with averages of 28.9 ppg, 9.5 rbg and 8.7 apg while shooting 46.5 percent from the field and 32.3 percent from the three-point line.
In the Kia MVP Race standings, Doncic is in second, only behind last year's MVP Giannis Antetokounmpo. If Doncic is able to pull it off he will be the youngest player ever to win MVP. The current record belongs to Derrick Rose who was 22 years and 191 days old when he won.
Regardless of the outcome, it's safe to say that Doncic is already making his mark in the NBA and is one of the most exciting and fascinating players to keep an eye on.