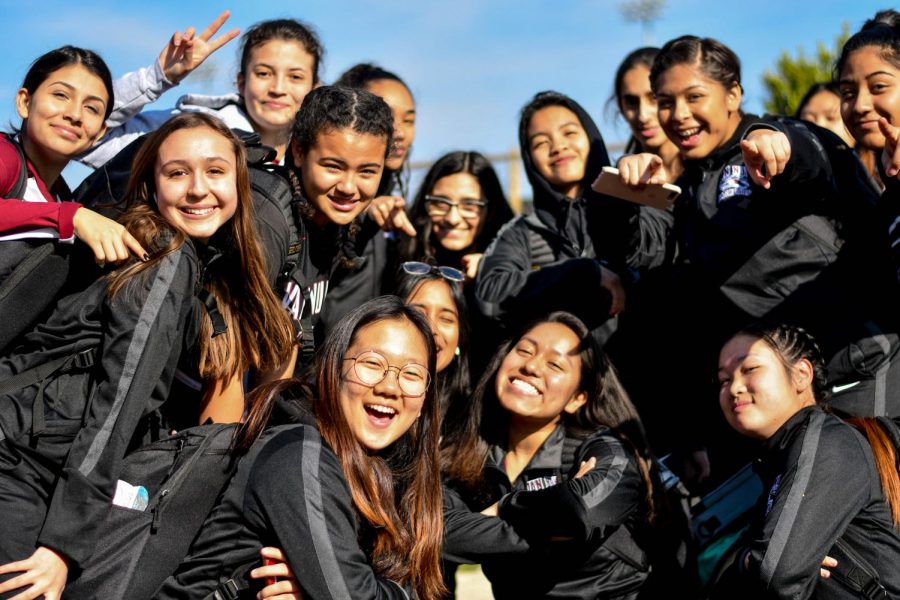 THE MIRROR | PLAPOL RATTAPITAK
To start their championship run, the sixth-seed girls basketball team took down 11th-seed Susan Miller Dorsey Senior High School 65-37 in the first round of the Division I CIF LA City Section 2020 Girls Basketball Playoffs.
The Wolves had home-court advantage.
The team advances to the next round of the playoffs. Their next match will take place on Feb. 18 at 7 p.m. against  third seed Eagle Rock High who beat 14th seed Fairfax High School.
Other winners of the first round have are first seed Westchester who beat 16th seed Sylmar, eighth seed Cleveland who beat ninth seed Venice, fifth seed King Drew Magnet High School who beat 12th seed Arleta in a 60-44 win, fourth seed James A. Garfield High School who beat 13th seed San Fernando  in a 62-47 win, second seed Birmingham Community Charter High School who beat  15th seed Roosevelt in a 67-22 win and seventh seed Carson who beat 10th seed North Hollywood.
If the girls take down Eagle Rock they will advance to the semifinals which will take place on Feb. 21.