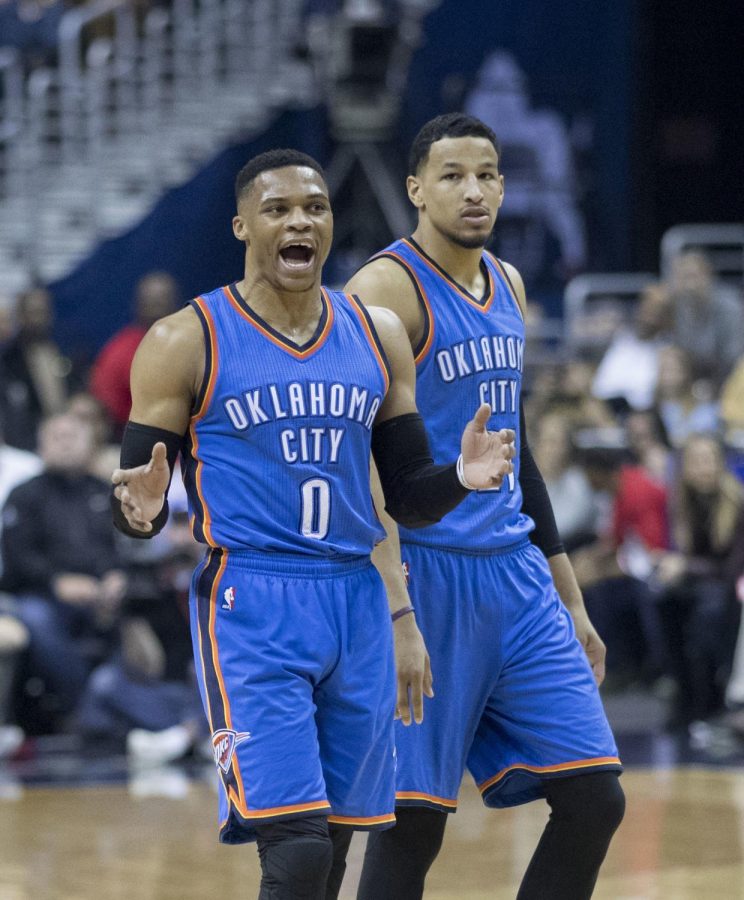 KEITH ALLISON
On April 2, 2019, Russell Westbrook of the Oklahoma City Thunder made history.
Westbrook became only the second player in NBA history to have a 20/20/20 game, joining the late Wilt Chamberlain with this accomplishment.
Against the Lakers on Tuesday, Westbrook finished with 20 points, 20 rebounds and 21 assists with three steals as the Thunder prevailed 119-103.
It was an emotional moment as he dedicated his extraordinary performance to the late Nipsey Hussle, the up-and-coming rap artist who was gunned down in South Los Angeles on March 31.
"He just plays harder than everybody. This performance was beautiful because of what it means," Tracy McGrady said. Westbrook has been receiving a lot of praise for this memorable moment in his career.
After the game, Westbrook tweeted about Nipsey Hussle: "YOU'RE ONE OF ONE BRO!!! Rest up king."