Can We End Homelessness in America?
For years the homeless rates in America have been increasing. What can we do to remedy this crisis?
By Pilar Sims, Editor in Chief
Published November 13, 2018
Homelessness is an extensive pressing issue worldwide, and has been since the first cities were built. The United States is no exception to this.
California is the state with the highest poverty rate in the United States. Nearly one out of five residents are poor, according to the Census Bureau's Supplemental Poverty Measure. The city of Los Angeles has the highest rate in California.
Homelessness in California alone has increased nearly 14 percent from 2016 to 2017 according to a research conducted by the U.S Department of Housing and Urban Development (HUD). The national homelessness rate, however only increased 1 percent, remaining 13 percent lower than it was in 2010.
Though it's hard to exactly pinpoint the exact number of homeless people in California, HUD estimates the number statewide at 130,000 on any given night, making up one quarter of the U.S. homeless population.
Can we end homelessness in America?
Probably not, but we can definitely reduce the rate.
Over the years, housing prices in California have increased, mainly because of a housing shortage, gradually making it harder for many to afford to live here. According to the National Low Income Housing Coalition, there are only 22 available and affordable rental homes for every 100 extremely low-income households seeking it.
With rents rising, income needs to rise as well.
Minimum wage in California is currently $11. On average, renters in California make $21.50 hourly, 41.2 percent lower than the hourly wage necessary to afford the cost of living. In order to at least afford to rent a two-bedroom home, Californians need to earn at least $32.68 an hour. If wages stagnate at their current rate, it'll be nearly impossible for low-income families and individuals to avoid homelessness.
Proposition 10 restores authority to establish rent control in local communities, enforcing fair, annual limits on how much landlords can raise rent. According to some studies, Proposition 10 might make the housing crisis worse for numerous reasons. One of those issues we might face is that apartments renting at low rates may be taken off the market, either to be converted into condos, other uses and perhaps even kept empty.
However if such happens, we should consider those empty spaces for homeless shelters. Unfortunately, homeless shelters tend to be generally expensive to run, which is where the community comes into play.
Nearly $5 billion has been set aside by the state for housing affordability and homelessness in 2018 and 2019. Over $600 million was given to specific homelessness response programs, including measures to establish permanent housing, provide support for mental health services, and to help homeless youth and victims of domestic violence.
As a community we should help fund and keep these programs running in order to help those achieve stability. You can do this by finding organizations near, or in your community, and contacting those in charge of donations. You could volunteer as well to do work for these organizations, and help those less fortunate.
Not much can be done to effectively reduce homelessness long term, nonetheless, little things done in your community can benefit and assist those in need.
About the Writer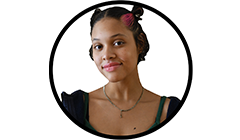 Pilar Sims, Editor in Chief
Pilar Sims is one of the two Editors in Chiefs The Mirror at Van Nuys High School. She is currently a senior this year. Other than writing articles for the program, she likes to read, listen to music and skateboard with her friends. She also enjoys writing many creative, short stories. In college, she plans on double majoring in Journalism and English. She is deciding on whether to become a freelance writer or an investigative journalist.